Junta arrests two individuals and lays Anti-Terrorism charges for social media posts
HURFOM: Two people from Mawlamyine and Thaton Townships of Mon State were arrested by the military junta in the last week of September, 2023 and both are being charged with offenses under the Anti-Terrorism Act (ATA) according to sources close to their families.
On September 22, a multi-departmental junta team conducted a "stop and check" on the Thaton – Hpa-An Highway Road nearby Bin Hline Ward. The team arrested an 18-year-old local resident Ma Aye Chan May. After checking her mobile phone, the junta accused her of having a connection with the People's Defense Force.
On September 27, the junta used excessive force in a raid on the house of Ko Nyi Htet Aung in Shwe Myine Thiri Ward, Mawlamyine and arrested him. The junta accuses him of sharing activities of the National Unity Government (NUG) and the People's Defense Force (PDF) on his Facebook account.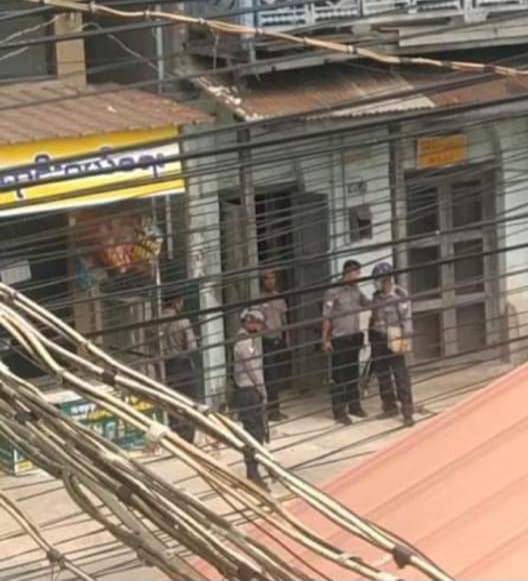 The Thaton Police filed ATA charges citing Sections 52(a) and (b) against Ma Aye Chan May on September 24 and the Zay Yar Thiri Police charged Ko Nyi Htet Aung under section 52(a).
"Many residents in Mon State were arrested this month. Most of them were charged under the Anti-Terrorist Act. It looks like the junta has done more abuse to those who can't oppose them," said an activist who helps political prisoners.
In September, 2023, at least 40 residents from Thaton, Kyike Hto, Paung, Mawlamyine and Thanbyuzayat Townships were forcibly arrested and about 20 of them have disappeared. Family members have lost contact with those arrested.
Comments