Burmese soldiers raid the old village of Kyone Long after a PDF flag is raised
HURFOM: On January 7, 2023, the local People's Defense Force (PDF), specifically the Ye Balue/Gaint Force raised their flag in the old village of Kyone Long, Ye Township, Mon State.
In response Burmese soldiers raided the village. "The Ye Balue Force raised their flag in Kyone Long and Burmese soldiers searched every house thoroughly," said a local villager.
Villagers did not stay in their homes and fled, a local source told HURFOM.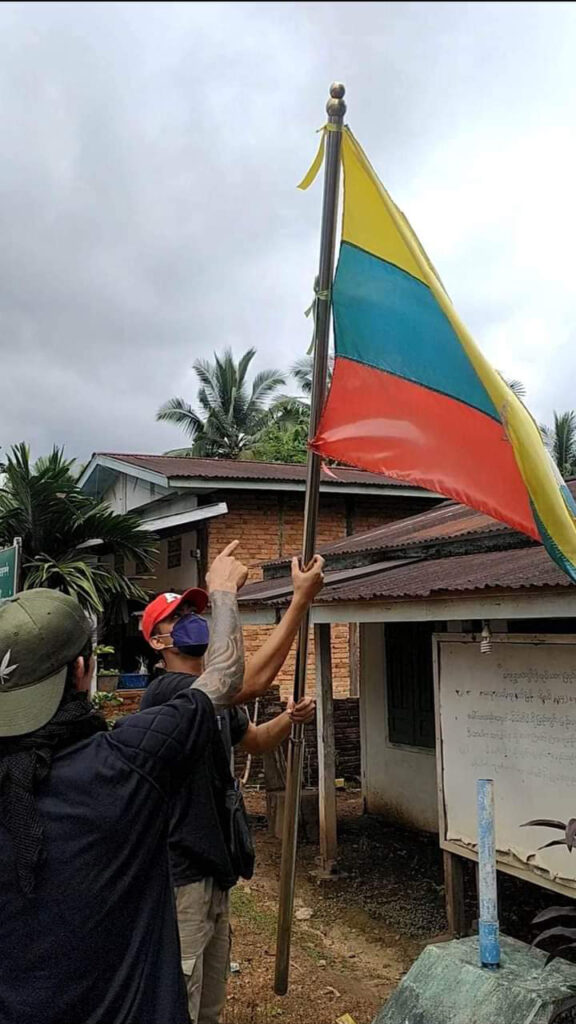 Kyone Long old village is located two miles away from Ye Town.
On January 10, 2023, the Ye Balue Force burnt down the telecommunication tower owned by the pro-military Mytel Company.
Since then, the military junta lost control of the village to the Ye Balue Force.
Comments