Military council's land compensation offer does not meet farmers' expectations
HURFOM: The military council is planning to construct a 6,400-acre international seaport  between Bloud Nyaung Wine and Wel Ka Le villages, in Mudon Township, in Mon State. 
The main part of this mega project will include an airport occupying 3,400 acres near Kaw Pa Ran village, Mudon Township.
Most of the farmland in Nyne Hlone, Nyaung Gone and Ma Yan villages of Mudon Township will be confiscated to satisfy the project.
Because thousands of acres of farmland would be impacted, the military council has informed impacted farmers that they would receive compensation at the rate of 6.1 million Kyat per acre.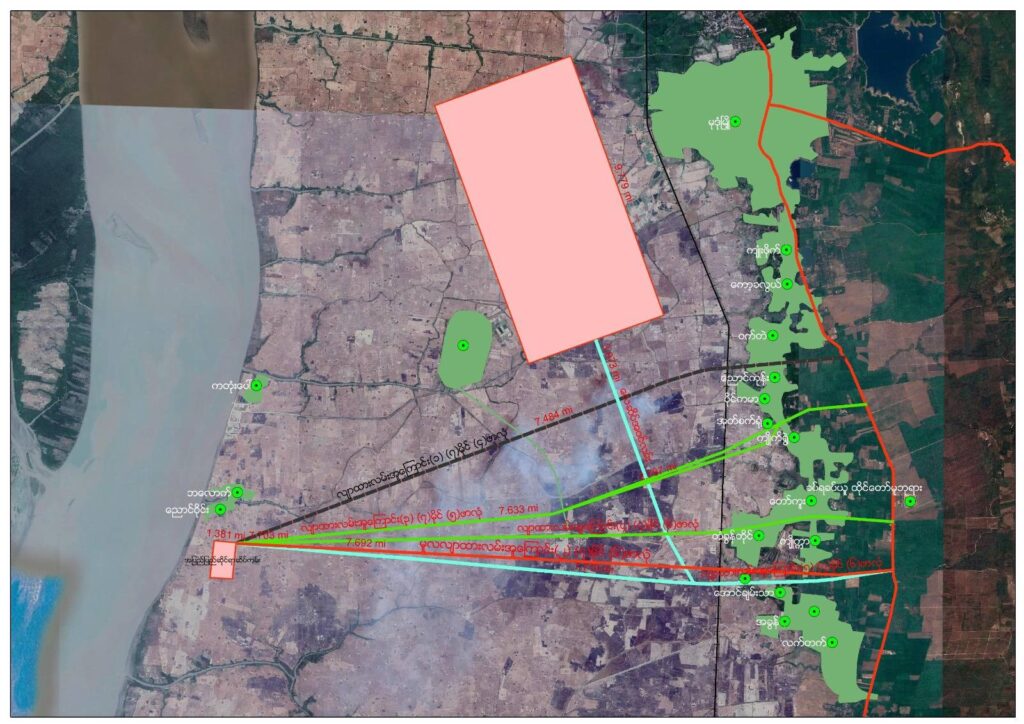 The breakdown of the 6.1 million figure is 4 million for farmland and 2.1 million for lost paddy rice production. However, the value calculation for lost paddy rice production is limited to 3 years.
"Before the summer, the military council negotiated with the farmers claiming they would pay 3 million Kyat per acre for impacted farmland. Additionally, they also promised to pay for 66 baskets of paddy rice which is the production for next three years. (Note, the military council has calculated one acre of farmland produces 22 baskets of rice a year so that they will pay for 66 baskets of rice which is the equivalent of three-years of production.) At the moment, we can't buy one acre of farmland with 3 million Kyat. Then, they came a second time and said they would pay 4 million Kyat for one acre of land. Also, they'll add 2.1 million Kyat for paddy production over the next three years. Then, they forced the farmers to sign the agreement," said a farmer.
The compensation offered by the military is much lower than the current market price for land. If farmers have to give up their land at that price, that will be a huge loss for them.
"When the news (of the airport construction) came out, the military council had already located the project area. They'll definitely take the land. They have never sent a notice letter to us about the land confiscation. We can't do anything but to accept their compensation and live as a landless peasant forever," said another farmer.
The military council had said that they would use 27 billions Kyat to fund compensation payments for farmland, and they would also pay compensation for crops and trees on the land.
"If the project officials come next time, I'll ask them to give us the market price for our farmland. According to their project map, all of my 37-acres of farmland has been included in the project area," said a local farmer.
Comments