Security forces shoot and kill a villager without any investigation: Villagers are furious and scared.
HURFOM: Armed resistance against the military council has gained momentum in Southern Ye Township, Mon State.
In response, the military council has tightened security. On September 23, a villager from Ka Log village, Southern Ye Township, Mon State was shot and killed by the security forces of the military council. Soldiers said he breached martial law.
On August 5, 2022 the military council proclaimed that Ye Township is under martial law. The law prohibits anyone going outside after 8 pm.
Villagers in Southern Ye are now frightened to go out at night, according to multiple reports. They are also angry that the security forces are acting with impunity.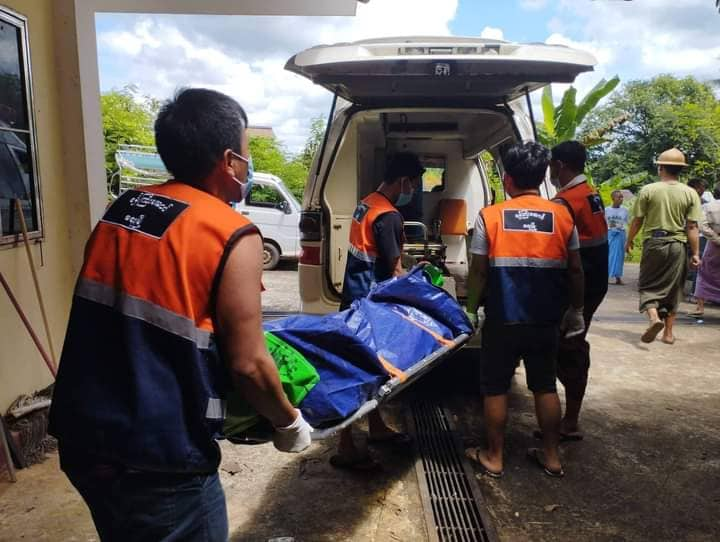 The martial law has a significant effect on rubber plantation workers who have to work at night.
"It'll be a huge trouble if we encounter the security forces on our way to the plantation. Our work must be done at night. We had to fear nothing before but now, we'll be shot if they (soldiers) suspect us. As we've heard that innocent villagers have been shot and killed, we're frightened. After this recent killing, no one will take responsibility," said a rubber plantation worker in Southern Ye.
Villagers are also furious that the security forces killed an innocent villager without doing any proper investigation.
"Frankly, most villagers don't know about these laws. They usually go freely around their villages. Killing a villager without confirming whether they are a good or bad person is an absolute abuse," said a resident from Ka Log village.
On July 31, of this year a social worker returning to his home at night was shot and killed by the security forces of the Lamine Police Station, in Ye Township.
Comments