Villagers hesitate to visit Ye due to frequent attacks and tight security
HURFOM: Nearly every day in Ye Town, the capital of Ye Township, there are shootings and attacks on government and military venues. On September 18, 2022, the Ye Guerrilla Force (YGF) announced the barracks of the local battalion (#106)  had been attacked.
In response the military council has increased its local security presence. It has also meant that residents from nearby villages do not want to visit their capital.
"I don't frequently go to Ye Town. I fear if (the security forces are at) the check-point, they may endanger me. If I must go to Ye, I just go by car. If there is no business, I just don't visit," said a young man from a village nearby Ye Town.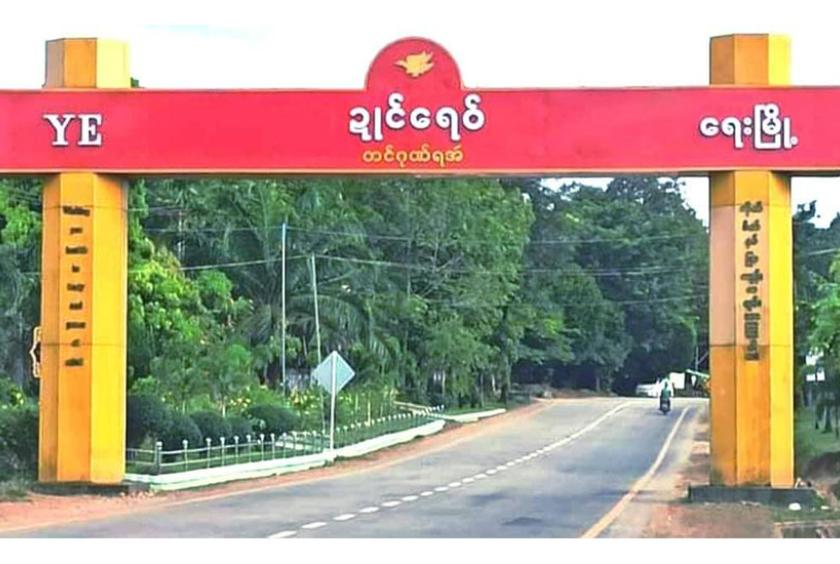 On September 9, gunshots were heard coming from the Ye District Office. The military arrested some young people by going to their homes and threatening family members.
"After the gunshots, the military council, as usual, arrests young people and threatens them. That's all they do. Then, they tighten the security," said a Ye resident.
The military council has tightened the security at two main check-points in Ta Dar Phyu Bridge and Chaung Taung Bridge which are the main entrances to Ye Town.
"We hear gunshots very frequently. Last week, gunshots were heard coming from the Ye District Office. We've heard gunshots from various places throughout Ye Town every night," said another resident.
It is clear to residents that the military council has failed to establish full control over Ye Town. In response the Ye Mon Unity Party has refused to accept a position on the Ye District Military Council.
Comments