Most government staff want to quit their jobs
HURFOM: Most government staff who did not leave their position after the military coup, have lost their motivation to continue their jobs under the military junta. Many want to quit their jobs.
However, having to make a livelihood and being worried about security concerns have forced some to remain in their positions.
"There are many staff who can't leave their position. Those who quit their jobs (if they were involved in the Civil Disobedience Movement (CDM) faced difficulties and we (who remain in our positions) also have challenges. Having to make a livelihood has stopped us from leaving our jobs. We lost our enthusiasm, we just do our job superficially," said a high school teacher from Mawlamyine.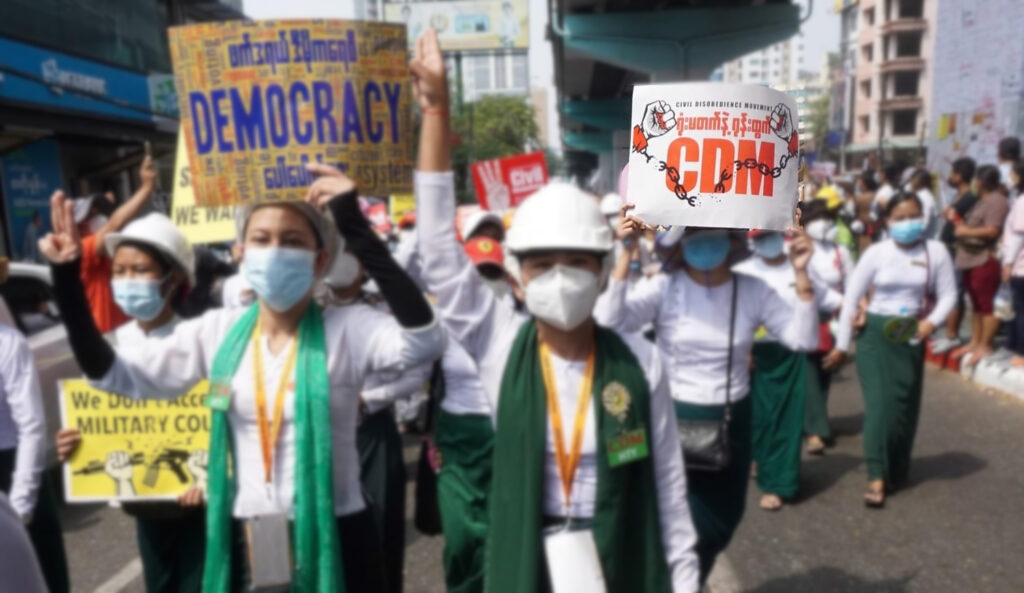 Now, more challenges and risks await government staff who want to leave their jobs and join the CDM.
"As far as I know, my co-workers aren't serious about their job. They don't do their best in teaching. They just make a superficial effort . Not only school teachers but other government staff are doing the same thing. But they have to do their jobs, because they are concerned about the risks," continued the schoolteacher.
Soon after the coup, the military junta dismissed some government staff accusing them of supporting the NLD – National League for Democracy Party. While the exact number is not known, many government staff who opposed the military coup left their positions voluntarily.
"My child is a university student and they said the university teachers are just doing superficial teaching. They didn't make an effort to do their best. According to our child, students are not able to learn anything. They just get recorded for their attendance at the university. Teachers have lost motivation and are doing superficial teaching," said a parent of a university student in Mawlamyine.
As schools are about to open, the military junta released a statement indicating that staff of the Basic Education Department who left their positions must report to their schools with appeal letters and begin their duties again. However, most of the staff who left to join the CDM do not plan to comply because they never served the military junta.
The impact of the declining number of government staff has reached a serious point. The military junta amended the government pension law, extending the State pension age by two more years — making the eligible age for pension 62.
Comments