Military junta seizes plots of land for airport construction
HURFOM: Two months ago, the military junta seized plots of land in Nyaung Gone village, Mudon Township, in Mon State,  claiming the land was needed for the construction of an airport.
Now, the junta has ordered the removal of 18 houses, against the wishes of locals.
"We've said we didn't agree with the project but the junta does not care about us. I have to lose half of my land plot. They said they would pay compensation. But we've heard nothing about that," said a local villager who prefers to remain anonymous.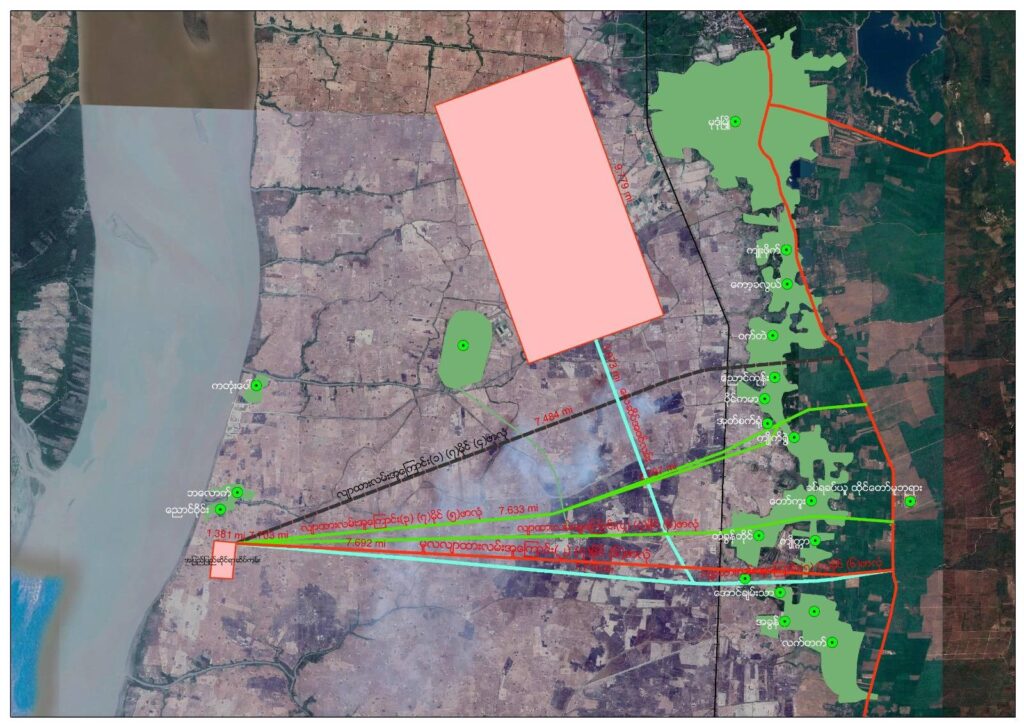 The military junta had marked the boundary of the project area with flags.
"If the project really happens, where can we live? They won't pay the compensation. We've lost our house and land plots so we have a huge problem," said another local whose lands were seized by the junta.
Another large land confiscation has also occurred in Kyaik Ywel village, Mudon Township, Mon State.
The local villagers have not organized protests as they are afraid of being arrested and a brutal crackdown by the military junta.
Comments