Locals worry Mawlamyine Cement factory operations will again bring disaster to their community and livelihoods
HURFOM: The Mawlamyine Cement Factory also known as Mawlamyine Cement Limited (MCL) stopped its operation on June 1, 2020, but according to locals, the company wants to restart its operations.
"We've seen their material supply ships traveling in the river since January, 2022. They are present twice per month. If the factory begins operations again, we're afraid that our homes will be damaged," said a woman from Ni Ton village, Kyaikmayaw Township.
The MCL factory was built near Kaw Don and Kaw Pa Naw villages in the Pyar Taung Region, in Kyaikmayaw Township, Mon State. Operations began in April, 2017. The factory uses the Ataran River for transportation of materials.
"I don't know whether the factory will begin operations again or not but I saw ships traveling in the river three days ago," said a local villager from Kwan Ngan village.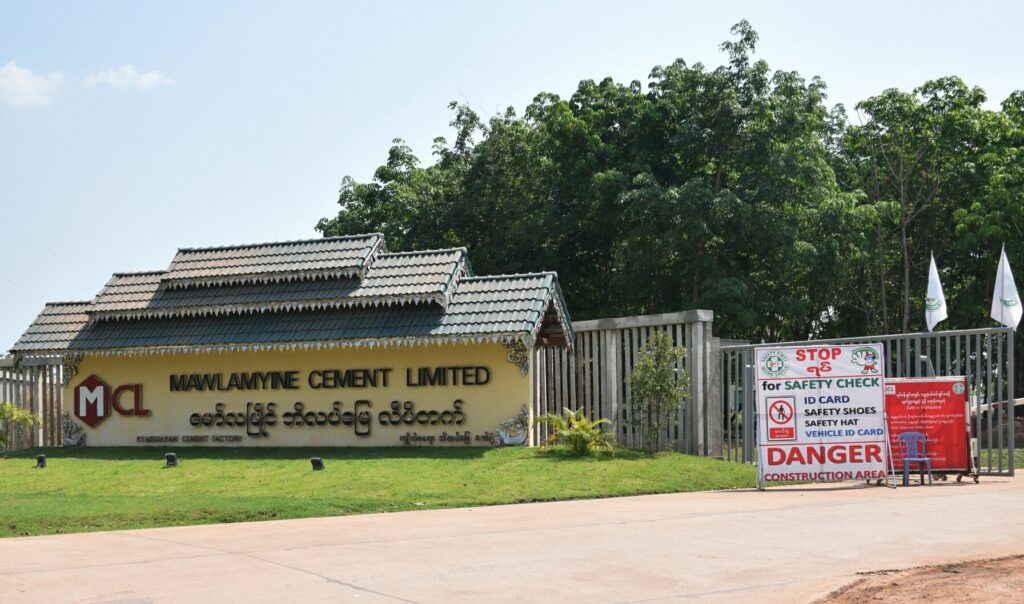 Due to the impact of the ships frequently traveling on the river, houses on the riverbank have suffered damage, including serious cracks in walls. Some houses have collapsed.
The ecosystem of the river has also been seriously affected by the ship traffic. The harvesting tools of local fishermen have also been damaged and a local woman died from a river accident.
The company has not taken responsibility for damage to homes, eco-system or livelihood impacts linked to their operations.
Local people reported to HURFOM, during the period when the factory ceased operations, the air quality had improved and the villagers had a peaceful life as there were no noises produced by stone mining.
"The factory is about to restart operations. Things were suspended for two years, so that some machinery needed to be repaired. The company will appoint factory workers very soon. There are too many villagers who want to work at the factory. There has been lots of unemployment in this area since the factory was closed," said a former factory worker.
During the civilian government era, the MCL had committed many human rights violations and was not satisfactorily held accountable for its operations, or impacts to the community, and local environment. Locals are worried that if the factory reopens under the military dictatorship the results will be even more dire.
Comments