Pregnant woman killed during armed clash in Ye Township
HURFOM: At approximately 4 pm on April 27, 2022, an armed clash involving the People Defense Force (PDF) and the local military took place between San Pya and Hnin Zone villages, in Ye Township, Mon State.  A pregnant woman was killed during the incident.
"The woman who was shot during the armed clash had been visiting her family. She had been hiding during the protracted fighting, and at one point felt thirsty and went to a (nearby) hut for water. That is when she was shot in the head. She died at the scene and no one dared to pick her body up," said a local source.
The victim was 21 years old and a native of Hnin Zone village.
At 7 am of April 28, the Lamine Social Welfare Team finally picked her body up and sent it to the Lamine General Hospital.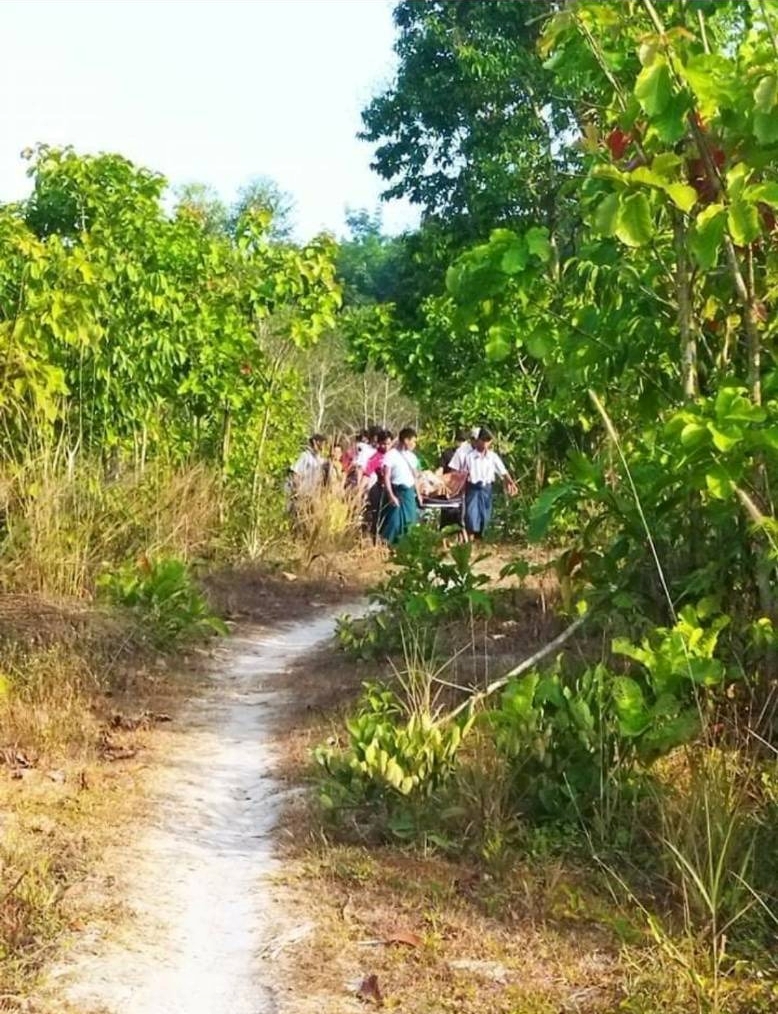 "A local went to the local military (base) and reported that a pregnant woman was killed during the armed clash. The military didn't care about his report and also did nothing for the victim or family," said a villager from Hnin Zone.
The incident details were reported by the Mon State "Taung Nyo" guerrilla unit who claimed that a Burmese soldier was killed and two others were injured during the April-27 armed clash.
Since the February 2021 coup, a number of armed groups have been active nearby Hnin Zone village. Some of them have extorted money and seized mobile phones from local rubber plantation workers, reported local sources.
Comments