A child and a woman seriously injured in military attack
HURFOM: On December 8, 2021, an unknown armed group attacked a police check-point and the Administration office in Kyaung Yaw village, Ye Township, Mon State. The attacks took place at about 5 and at 8:30 pm and the local military base responded by randomly shooting back with heavy weapons, resulting in a woman and a child being seriously injured.
The heavy weapons fire destroyed the local Mu Ni Taung Monastery where the two victims were serving as volunteers. Both were sent to the Mawlamyine General Hospital, according to local witnesses.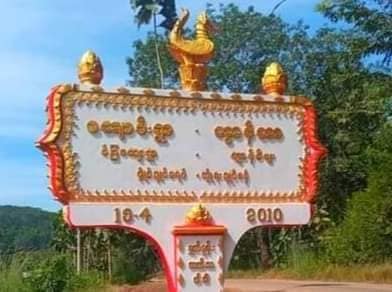 "There was an attack (at the police check-point and the Administration office) around 5 pm on December 8. The military responded by shooting heavy weapons four times and the shots injured a woman and a child who were cooking in the Mu Ni Taung. Also, the betel nut plantations in Eye Shay village (which is located on the opposite river bank of Kyaung Yaw) were damaged," said one local villager.
Villagers remain worried of the potential for further armed clashes.
"The villagers were frightened but haven't fled their residence yet. They are very worried about another attack," said a local woman.
The Burmese military Light Infantry Battalion (LIB) #583 and #591 are based in the area.
Comments