Locals blame Mon political groups for silence on extrajudicial killing of supporter
HURFOM: On September 28, 2021, Ye Naing Oo, a 27-year-old civilian from Khaw Zar Town, Southern Ye Township, Mon State was killed by the security forces of the military council.
Local people are upset with national Mon political groups who have not yet shown support to the victim and his family.
"People from Khaw Zar did their best to support the Mon Unity Party (MUP) during the election campaign. But when MUP supporters are in trouble, the party has not returned any support. The MUP isn't dutiful to its supporters, I think," said a member of the Southern Ye MUP.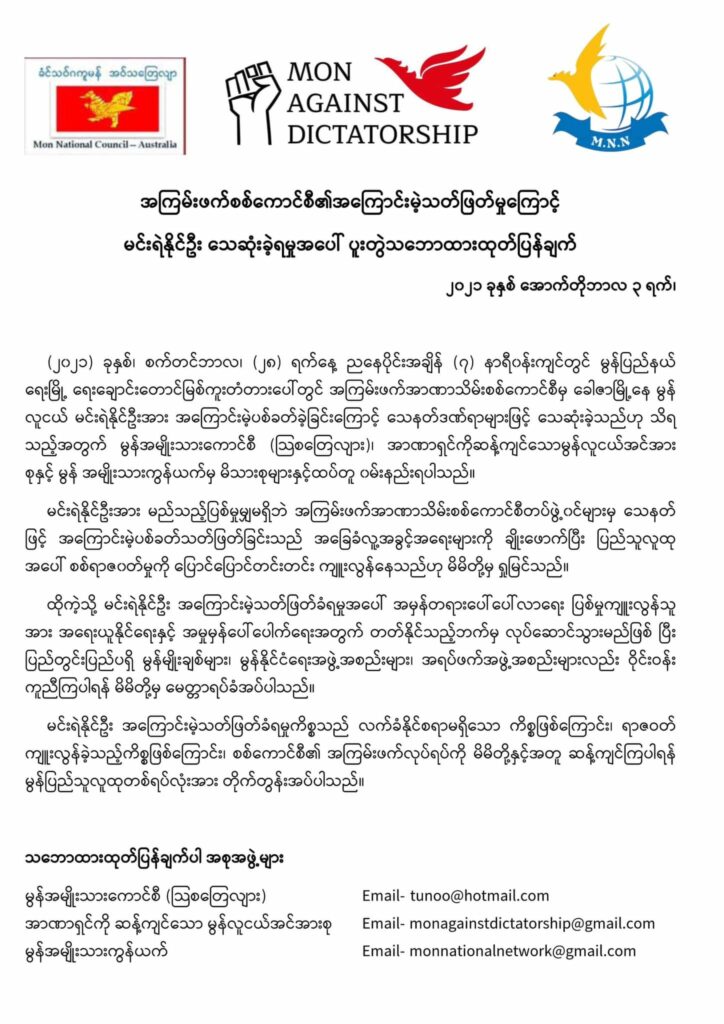 The military council said the victim refused orders at a checkpoint and attempted to run away, so that they shot him. The victim's family does not believe this description of events, instead they suspect their family member was brutally tortured and then shot to death.
"Both parties (the MUP and the New Mon State Party – NMSP) have a responsibility to help the victim and his family. They should say something about the killing." said a social activist from Ye Township.
The MUP won a landslide victory in Khaw Zar region during the 2020 election. They also have a member sitting in the State Administration Council. But they have been silent on the extrajudicial killing of this community member.
Other Mon groups have spoken out on this killing. On October 3, 2021, the Mon National Council (Australia), the Mon Against Dictatorships and the Mon National Network announced the extrajudicial killing of Ye Naing Oo, was a violation of fundamental human rights and a war crime impacting the civilian population.
Comments