Monthly Overview of Violations in HURFOM Target Areas (September, 2021)
HURFOM: In September, the number of those arrested + detained in Mon State, Karen State & Dawei increased against the backdrop of systematic human rights violations, including #VAWG. Economic burdens and #COVID19 threaten local livelihoods. Sept overview in full: http://ow.ly/Nof050GjSkg
Analysis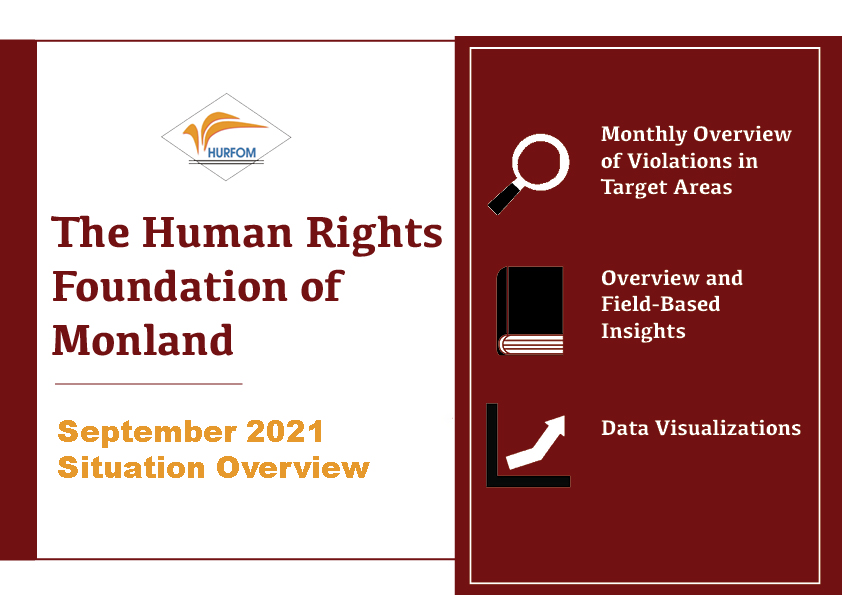 Throughout the month of September, HURFOM observed a significant increase in the numbers of those detained and arrested in our respective target areas. Young people remain the most targeted by the junta for the organizing of pro-democracy activities and on suspicion of supporting the armed resistance movement. Violence against women and girls, including abductions, also increased. Young women and children are not spared by the junta's assaults on fundamental freedoms and human rights.
Soldiers are acting with impunity and a deeply worrying disregard for human life. HURFOM recorded several cases of innocent civilians who were killed or injured for not stopping at checkpoints. Violence is the weapon of choice for the junta, and the regime is only equipped with these tools. They lack a moral compass, and any will or desire to engage in a dialogue to protect civilians.
Against the backdrop of merciless human rights violations being perpetrated is the COVID-19 pandemic which has contributed to the ongoing isolation of civilian populations. The most vulnerable remain without adequate access to personal protective equipment and life-saving food, shelter, and medicine. Displacement has been fuelled by ongoing military conflict, where women and children have even been forced to porter for the regime.
HURFOM calls for targeted sanctions and an immediate end to state-sponsored human rights violations. The people of Burma deserve peace and an end to the crisis which has plagued so many deeper into poverty.
Comments