Locals fear a return of Burmese army tactics of arresting and conscripting villagers
HURFOM: The Burmese army has a long history of forcefully conscripting villagers to be used as a human shield and serve as unpaid labourers.  International bodies and non-governmental bodies have documented these practices dating back to the era when the State Law and Order Restoration Council ruled Burma. 
Locals now fear these practices have returned since the military coup of February 1, 2021.
As military tensions have increased in Mon State, there are reports of the Burmese army arresting villagers and using them as porters. Local people have expressed their fear of this development.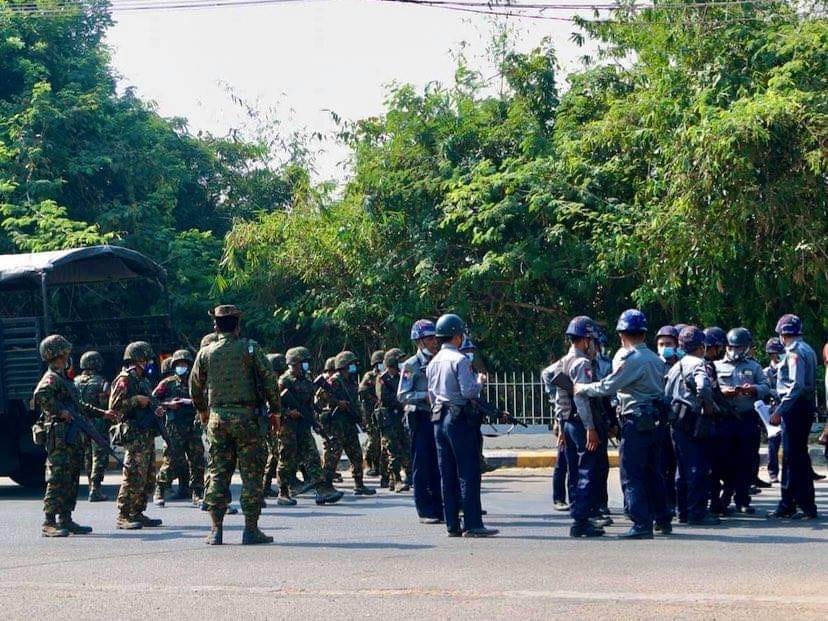 Since September 7th when the National Unity Government (NUG) announced the beginning of the people's revolution, the military council's security forces have been even more active in urban and rural areas resulting in more and more "porter news".
There have been more armed clashes since September 7th and the Burmese army continues arresting, torturing and killing people, even employing them in the military activities, and using them as a human shield while burning down villages.
"We've heard very often the Burmese army arrested villagers in towns and villages to use them as porters. We can't confirm if the news is true or not. But, men in our village haven't slept at home, instead finding other places to stay at night. They are afraid of being arrested and used as porters," said a local villager from a village in Mudon Township.
On September 10, local residents from the township were informed that the soldiers would make a night arrest and that the "Burmese army was collecting porters". This news quickly spread to other villages
The security forces have been seen arresting young people at night in Mudon, Thanbyuzayat and Ye.
"The news that "Burmese army was collecting porters" isn't true, I think. The soldiers arrested anti-coup activists and young people at night and also the security forces with full military uniforms did a night check so that the people thought soldiers were collecting porters at night," said a member of Thanbyuzayat Township General Administration Team.
Comments