Junta controlled UEC, to abolish political parties opposing the military
HURFOM: On May 24, 2021, the military junta controlled Union Election Commission (UEC) sent a letter to the Ministry of Home Affairs informing them that if a political party connects or provides assistance to any "terrorist group or any unlawful association", that disqualifies their standing as a political party.
The UEC is directing the Ministry to check if the political parties breach these new restrictions.
The letter emerged after the Chair of the UEC said on May 21 that the commission would abolish the National League for Democracy (NLD).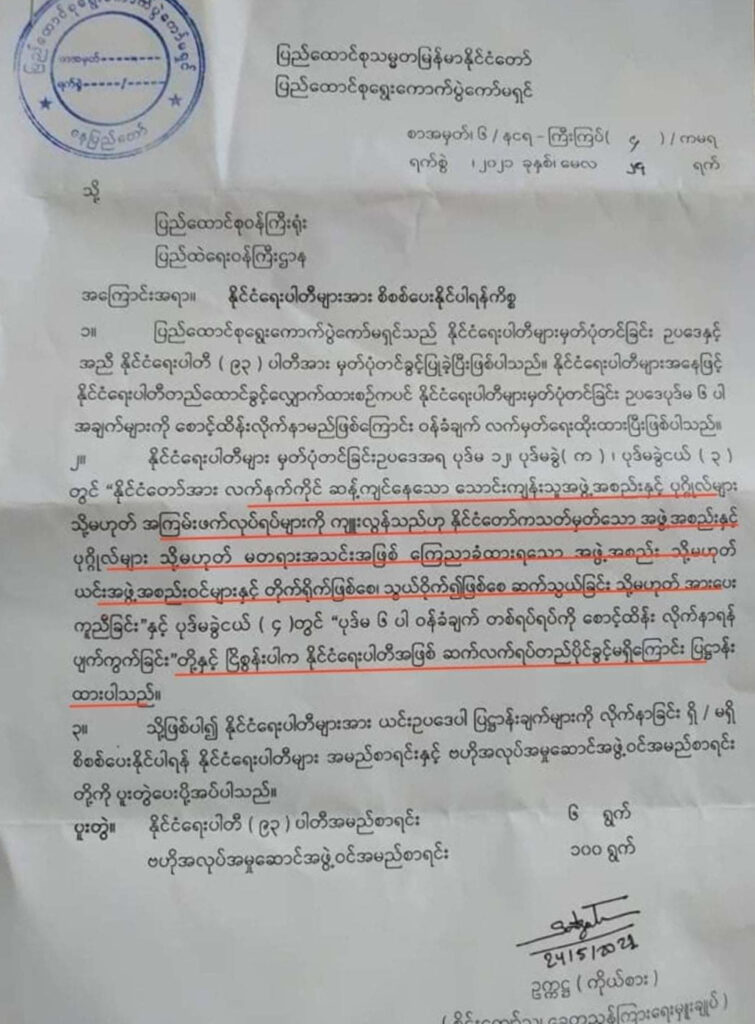 Daw Aung San Suu Kyi responded via her lawyer, saying the party was formed by the people of Burma so that if the people exist, the party would exist.
It has been evident since the first meeting of the UEC, that a targeting of the NLD and others was emerging. At that first meeting political parties supporting the military, urged the UEC to punish the NLD.
Dr Aye Maung, Chair of the Arakan Front Party, who attended the second UEC meeting said the Commission has the authority under the 2008 Constitution, to dissolve political part
Comments