NCA already dissolved says KNU
HURFOM: The Nationwide Ceasefire Agreement (NCA) has already been dissolved politically and legally, said a spokesperson from the Karen National Union ( KNU)  Brigade No. 5.
Spokesperson, Padoh Man Man said, "Since after the February-1 coup, we couldn't go along with the NCA. This is the stance of the KNU."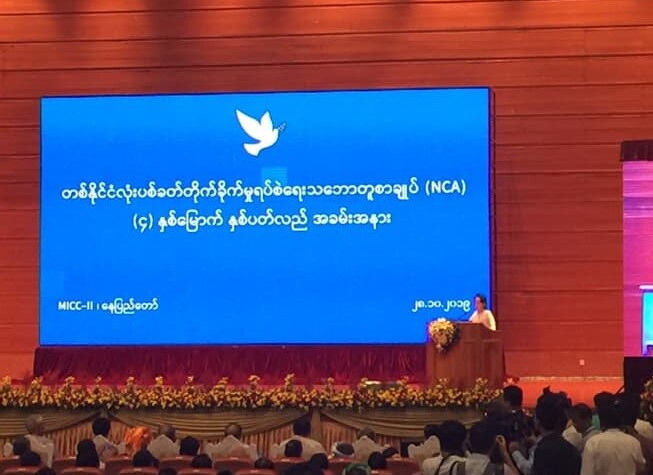 On March 28, the military junta announced on a Myawaddy TV Channel that Brigade No. 5 did not follow the KNU Headquarter orders and launched an attack to undermine the NCA.
However, the KNU General Secretary #2, Padoh Saw Hla Tun dismissed the military statement saying the announcement was an effort to divide the KNU.
The Acting Leader of the Ethnic Armed Organizations Signatories to the NCA, General Ywet Sit said the military widely breached the NCA after their coup.
Comments