Police and soldiers responsible for killing and injuring citizens, and destroying property
HURFOM: The last days of February and early March have seen increasing violence committed by police and soldiers on citizens of Mawlamyine.
On February 28, security forces killed a 21-year-old man and 30 people were injured in Mawlamyine.
"What is happening now is not only ordinary people but also taxi drivers and daily workers are unsafe. Pedestrians were arrested without doing anything wrong. People are helpless. They have to run away when police and soldiers enter their ward," reported a community member.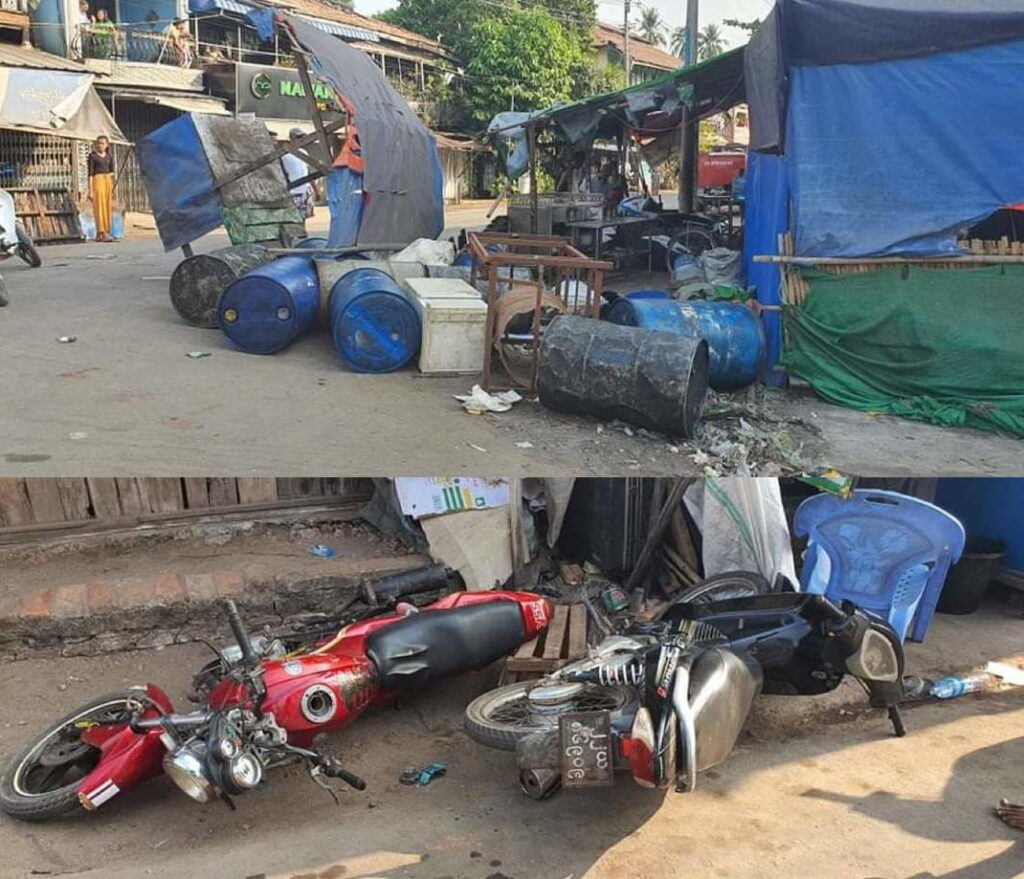 The Thaton based Infantry Brigade #44 has been cooperating with local police and both are violently cracking down on peaceful protesters in Mawlamyine.
On March 3, 2021, police and soldiers violently attacked anti coup protests in Mawlamyine, destroying and seizing people's property.
Four people were arrested during the crack down. Security forces destroyed smartphone shops, betel nut shops, automobiles and motorcycles, before destroying the CCTVs set up at the shops.
"I can't describe the situation of the Mawlamyine at the moment. Yesterday, (the security forces) took goats, money and food from Thiri Myine Ward. That was the first time that the security forces were violent in the ward. It's terrible," said one activist.
In the evening of March 3, security forces entered Thiri Myine Ward and began shooting at houses. As a result, a 19-year-old university student was killed and many were injured.
"The boy didn't participate in the protest. He's at a soft drink shop at home and shot to death," said another activist.
Comments