Soldiers and police violate citizen privacy
HURFOM: As nationwide protests continue daily since February 1,  soldiers and the police in Mon State have begun to  check the vehicles and smartphones of passengers at the entrances to cities.
"On February 28, when coming to Thanbyuzayat, my bike was stopped by a policeman at the gate nearby the junction of Pa Nga and Wel Ton Chaung. First, he forced me to open my bike's tool box and then unlock my phone. He checked my Facebook account and photo gallery," said a female resident.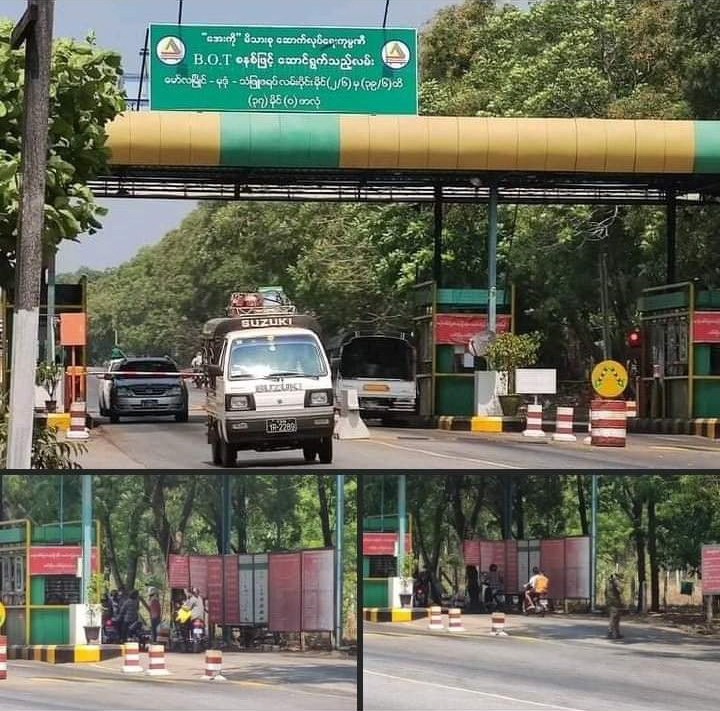 The soldiers and the police forces check whether the passenger's social media activity is related to anti coup protests.
"Yesterday (March 2), I went to the city to buy things. They stopped my bike and asked me "Do you do politics". I replied I wasn't interested in it. Then I was asked if I had a phone but I replied I didn't. I was checked when I went to and came back from the city," said a male resident.
A video clip of a Thanbyuzayat young boy who was being forcefully and violently arrested by soldiers has been spreading on social media. It is suspected that police and soldiers are looking to see if this video (or similar videos) is on peoples phones, and using that as evidence of persons being a protest sympathizer.
"Yesterday, soldiers were checking peoples phones. I heard that young boys were arrested after photos related to anti coup protests were found on their phones. I have seen the police and soldiers checking phones and motorbikes," said a grocery store owner in Thanbyuzayat.
Similar actions have taken place in Mawlamyine and Mudon. These actions would normally be considered a violation of citizen privacy. However, the military junta revoked the protective sections #5, #7, and #8 of "the Law Protecting the Privacy and Security of Citizens" on February 13, 2021.
"They have been checking our phones and motorbikes so we dare not take our phone when going to the city. People are afraid to go downtown. There were about 15 policemen and soldiers at the gate. It makes me feel fearful," said a female resident.
Comments