MNEC needs hundred thousand supporters for Mon national education
HURFOM: The Mon National Education Committee (MNEC) has created a "Mon Education Lovers Group"  to help run national education projects. Min Aung Zay, the CEC of the MNEC,   noted  this will be a membership fee based initiative.
"Now we can start an online campaign. In the coming days, we will visit townships and explain more about the "Mon Education Lovers Group". We will talk with the public about how they can make a contribution to Mon national education projects and how the fund will be supported by donations from the members," said Min Aung Zay.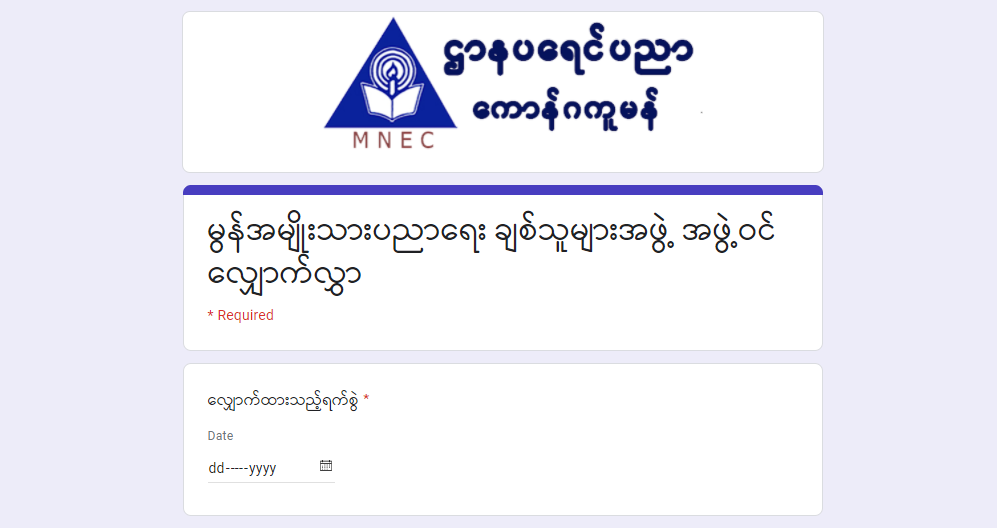 The MNEC learned earlier this year that financial support from international donors would be cut in the next academic year creating a financial crisis for the committee. In response the committee hopes to offset the pending financial loss from member based contributions.
"We hope to get a hundred thousand members. We've drawn a 3-year plan to get the number. If we have this amount of members, we are independent from the donors," continued Min Aung Zay.
The MNEC allocates approximately 2,000 million Kyat annually for teachers' salary, construction of schools and offices, implementing teaching programs and supporting educational staff.
According to the MNEC, members of the newly created "Mon Education Lovers Group" must contribute a thousand kyat per month. The contribution will be collected monthly or yearly and members can make their contributions via a direct bank deposit, Wave Money (a popular money transfer service in Burma) or using other mobile payment applications.
The MNEC provides "mother tongue education" and has 133 Mon national schools, more than 700 schoolteachers and educates more than 25,000 students.
Anyone who wants to be a member of the "Mon Education Lovers Group" can do so via this link.
Comments