Don't re- victimize the victims
(The publishers message of the Voice Up Newsletter)
On December 19th, the Myanmar Police Force held a press conference regarding a widely known Naypyidaw child rape case, where senior officials from the Police Force revealed the names and detailed information about the rape victim and family. The media were shocked by this action and stopped the live broadcast of the press conference. They also removed all video content of the event from their websites and social media pages.
However the "Ye Zar Ni" Facebook page — the official social media page of the Myanmar Police Force continued to post detailed information related to the rape victim and family along with information about criminal procedures. Revealing information of sexual assault victims, particularly in cases involving children is a breach of "Chiald Rights Convention" and is also a criminal act, commented human rights activists and lawyers.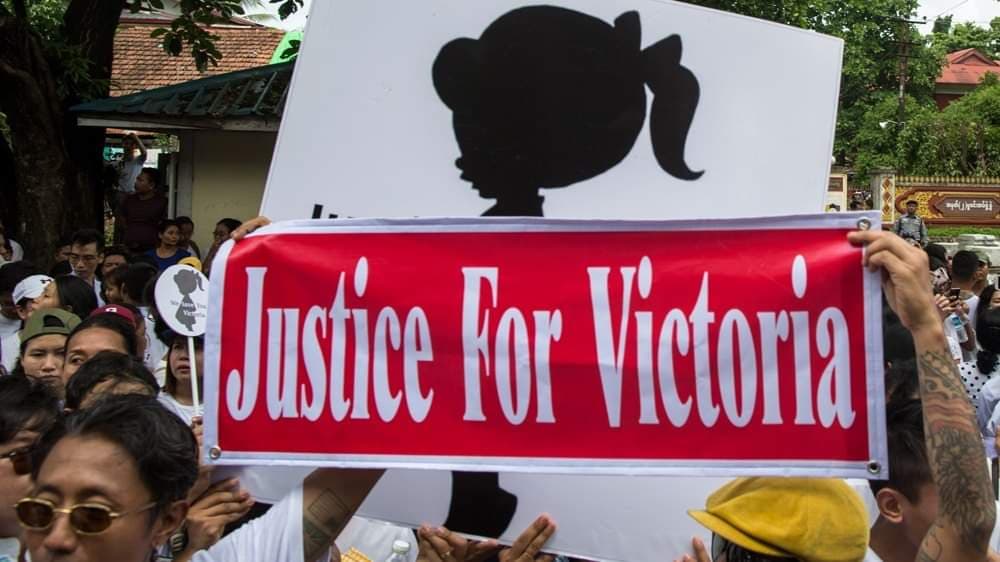 "If there is a sexual abuse and the perpetrator is a family member or a neighbor and where there hasn't been an arrest by the police, we bring the victim to our safe house in order to protect [the invididual]. … Sometimes, if the sexual abuse is reported to the police, the perpetrator tries to harm the victim. In this kind of case, our safe house can't accept the victim so we bring them to the Department of Social Welfare," said Mi Cherry Soe, the Program Director of Jeepyah Civil Society Development Organization (JCSDO).
It is the expectation that the Myanmar Police Force must protect sexual assault victims and must pursue justice for these individuals. More importantly, the Police Force must not re-victimize sexual assault victims who have already been hurt and traumatized.
In 2019, Human Rights Foundation of Monland (HURFOM) collected 111 news articles related to human rights violations within Mon State. More than 10% of those articles involved sexual assault of women and children.
In Burma, sexual assault cases targeting women and children is increasingly being rerported but the State has no concrete policy and procedures to protect the victims.
Comments