The 71stInternational Human Rights Day commemorated in A Baw, Ye
HURFOM: On December 10, 2019, community based organizations, youth networks and local community members came together to celebrate the 71st International Human Rights Day in A Baw village, Ye Township, Mon State.
The event attracted members of CSOs, youth networks and local villagers. Approximately 300 people participated including those that have been victims of human rights abuses. Organizers provided pamphlets, booklets, gifts and shirts to the attendees and there was also a small music concert.
The Human Rights Foundation of Monland (HURFOM), Jeepyah Civil Society Development Organization (JCSDO), Mon Youth Progressive Organization (MYPO), Mon Area Community Development Organization (MACDO), and the Mon Youth Educator Organization (MYEO) collaborated along with other CBOs, local youth associations and villagers to highlight the slogan "Youth Standing Up for Human Rights" and introduced the concept of transitional justice to community members.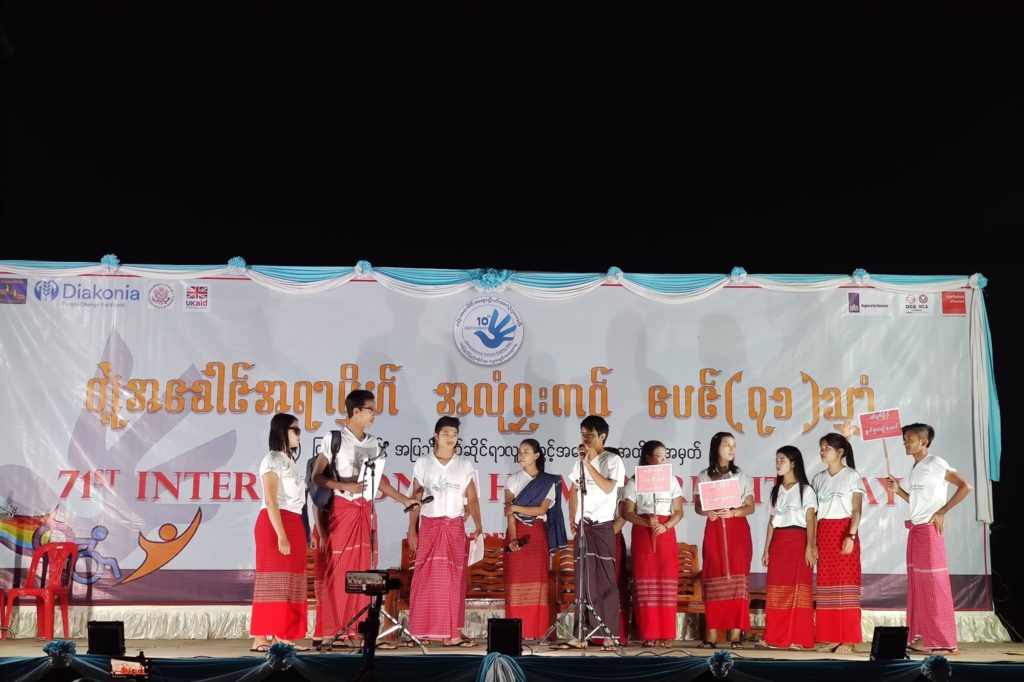 The event also included discussions about human rights, role play activities addressing "land grabs" and even a human rights quiz. The role play was organized by the Ye Youth Network and there was a discussion about past and current human rights violations.
Participants concluded the session by holding lit candles and prayed for those who have suffered human rights violations.
Comments