Local authorities fail to make a contribution to anti-drug campaign
HURFOM: The Ye-based Mon Area Community Development Organization (MACDO) and the Ye Mon Youth Network organized an anti-drug campaign in Ye Town, Southern Mon State recently.
Both organizations collaborated with local residents to speak out against illegal drug use, however, local authorities from the General Administration Department (GAD) and the Ye Police Force did not made a contribution to the campaign, according to a Ye resident.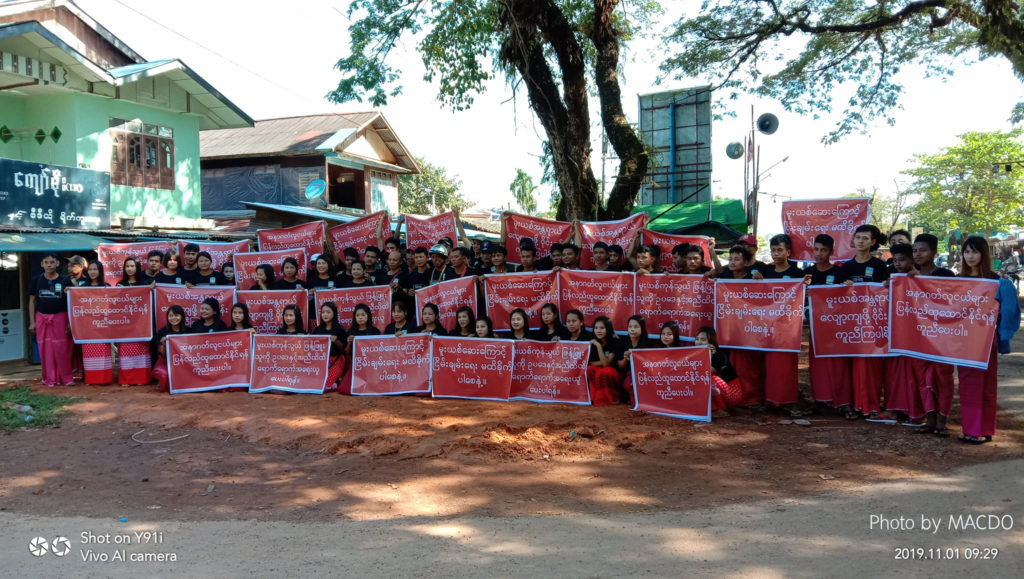 "In order to organize this campaign systematically [and peacefully], we already applied [for permission in accordance with] the Peaceful Assembly and Peaceful Procession Law. As we're officially allowed by the law, the Myanmar Police Force must protect us. They must direct the road traffic. We hoped they would cooperate with us. But there was no contribution from them," said the resident.
On the morning of November 1st, more than 100 young people from Ye campaigned throughout the town with anti-drug posters by motorbike.
In the evening, there was a debate about the harmful impacts of drugs followed by Mon traditional dances.
The organizers had invited officials from the Township GAD and the Anti-Narcotic Task Force to speak at the event, but they did not participate.
"Their absence means they don't want to make a contribution, I think," said the Ye resident.
The Program Coordinator of MACDO said their campaign wants to make more people aware of the harmful impacts of drugs.
Organizers are calling for three actions, i) To provide more rehabilitation support for drugs victims. ii) To hold drugs dealer accountable under the laws. iii) To prevent the peace process from being destroyed due to drugs and iv) To provide more educational programs that expose the harm caused by drugs.
Since 2017, MACDO has delivered anti-drug campaigns in the Basic Education High Schools in Southern Burma.
Comments