Survey finds people less interested in 2020 election due to underperformance by government
HURFOM: According to a survey by the People's Alliance for Credible Elections (PACE), people are less interested in casting their vote in the upcoming 2020 largely because they are not satisfied with the performance of the National League for Democracy's government.
According to the Union Election Commission, 69% of eligible voters cast their votes in 2015 election but only 37% and 42% of eligible voters cast their votes in 2017 and 2018 by-elections respectively. PACE's recent survey found that only 48% of eligible voters plan to vote in the 2020 election.
"People had voted for the NLD with high expectations in 2015. After the election, NLD could not fulfill those expectations so they have less interest [in the upcoming general election]," said U Saw Kyaw Zwar, Secretary of the Karen Ethnic Affair Committee.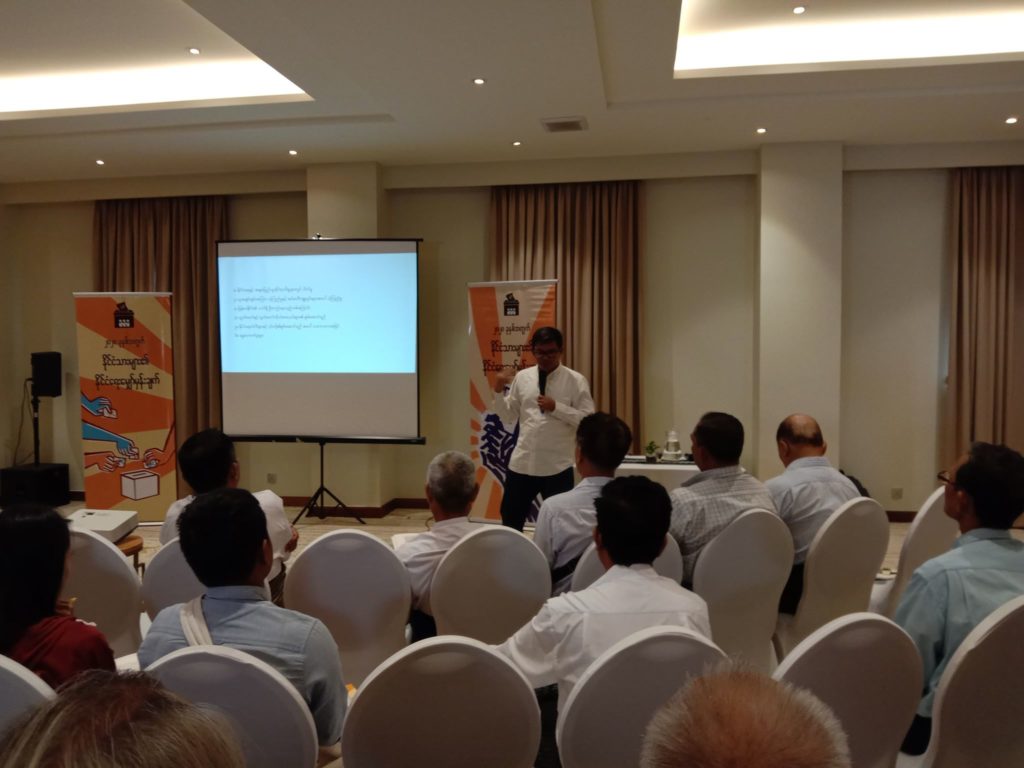 PACE interviewed 2978 people from 511 villages and wards from 233 townships across the country. From this survey work, PACE has written a report titled "Survey on political vision of people in Myanmar" and held a press conference to discuss their report and the survey results at the Hotel Suggati in Mawlamyine on October 28, 2019.
According to the report, data was collected from across the country and the analysis showed that only 48% of respondents planned to cast their votes in the 2020 general election, explained U Han Soe Tun, Project Manager with PACE.
"The number needs to be increased in 2020. When we asked why they are not [planning to vote], the majority said they did not have time. We interpret that reply [to indicate] that people have less interest in the upcoming election. The second highest number of people said [they won't cast their votes] because [either] their names were excluded from the voters' list; they [anticipate] trouble at the polling station; they have security concerns; and/or they don't have household documents and ID cards," continued U Han Soe Tun.
According to the survey, some people thought the election was not relevant or important to them and they had no trust in political parties.
"People's participation is critical in a democratic society. Elections are the best place to have people participation. If we don't have enough participation from our people, there will be a problem in transitioning to a democracy," continued U Han Soe Tun.
According to the survey, 43% of people were interested in politics in 2015 but by 2019, only 34% of people said they cared about politics.
People's interest in politics depends on advocacy campaigns and on the performance of the government, according to Nai Layi Tama, the Joint Secretary 1 of the Mon Unity Party -MUP.
"I'm not sure if Burmese people have less interest in casting their votes. In my opinion, in ethnic regions, most ethnic parties now are in unison and ethnic people are eager to vote for their parties. So there was no decline of vote in ethnic area," said Nai Layi Tama.
To promote people interests in politics, parties need to raise awareness of how politics is important to people's daily life, continued Nai Layi Tama.
Comments