Hluttaw military representative says the military only confiscate land when necessary
According to Hluttaw military representative General Thein Zaw on September 20, 2016, stated that the military only confiscates land when necessary, and he claims that the reports by the Human Rights Foundation of Monland (HURFOM) about land confiscation are incorrect.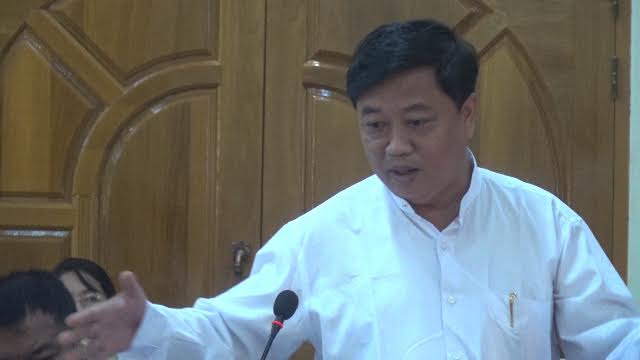 "Regarding land confiscation, it is usually an order from higher authority, but because we have compassion for the people, we only confiscate land when it is necessity. In relation to HURFOM's report, I find the data is inaccurate. If this inaccurate information is made public, it will not be good", said Hluttaw military representative General Thein Zaw.
On September 20, HURFOM met with Mon State Hluttaw to present and discuss the report "Examining Foreign Direct Investment in Mon State" and human rights violations caused by Foreign Direct Investment (FDI) projects. The report discussed and exposed land confiscation cases caused by FDI. After Hluttaw military representative saw the report, specifically the section on land confiscation and the impacts from FDI, he was not satisfied with it and rejected the findings.
General Thein Zaw said "Now, the Burmese government is holding peace talks. If this report is spread, it could affect the peace process. We are not against the report but we want to urge the organization to maintain it."
The military government has confiscated land from people to expand their militarization. After the military handed power to the civilian government, led by President U Thein Sein, they continued to confiscate land from people using other methods. For instance, they cooperated with business investors and confiscated land by force. These violations have all been documented by HURFOM in their reports through conducting thorough interviews with those in villages surrounded by FDI companies.
In the report, land that was confiscated in Mon State are mostly confiscated by the military government before 2011. Overall, it has been documented that 20,000 acres of land has been confiscated.
Comments