Township Land Management Committee abolishes Form #7: Locals worried land grabbing by company will follow
HURFOM: Rumours are circulating that an offshore supply base will be constructed in Yaw Thit Damin Seik, Andin village, Ye Township, in Mon State.
On July 23, 2020, the Ye Township Land Management Committee ordered the Village Land Management Committee to abolish use of Form #7 – the Land Use Certificate that asserts ownership in the area.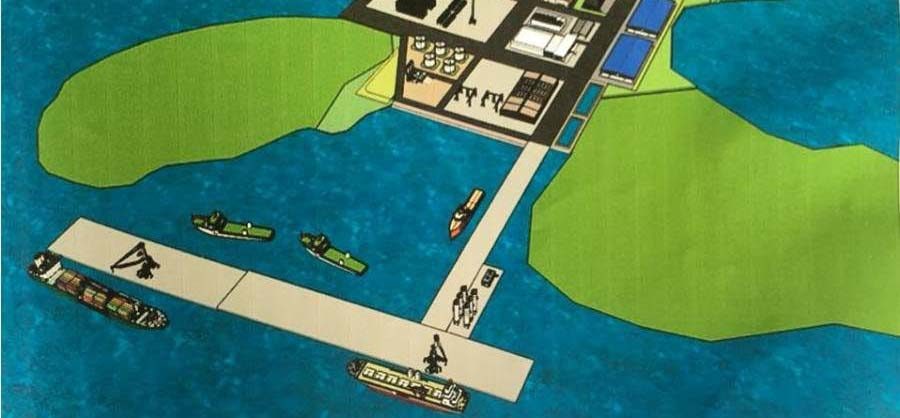 Local residents worry that abolishing Form #7 will favor a private company to secure land and start the project.
The Township Committee said Form #7 is illegal. But local residents who oppose the offshore supply base project are doubtful of this claim.
"They are worried the Township Committee will create a legal process for the company that permits land grabbing," said Nai Soe Moe Kyaw, Chair of Andin village Land Management Committee.
The village Land Management Committee has not informed area farmers who hold Form #7 paperwork regarding their intent.
"When Form #7 was granted, I wasn't a village administrator at that time. I knew nothing about the process of granting the Form #7. According to the instructions, the Form #'s were illegal and we have to cancel them," said the Chair.
According to the local residents, the Township Land Management Committee has been trying to abolish the Form #7 since 2015.
"Since the government had planned to construct a coal-fired power plant (near Andin), they tried to abolish the Form #7 in the proposed area. We had to spend too much money for travel as the Land Management Committee and the Township General Administration Department repeatedly called upon us. Those who hold the Form #7 in the area can't stay peaceful," said an Andin resident.
It is reported that Forever ThanLwin Company Ltd has been granted permission to construct the offshore base supply. In 2017, due to disputes regarding Form #7, the Township General Administration Department forced two members of Andin Land Management Committee to resign from their position.
Comments