First time voters worry about how to ensure their vote counts in the General Election
HURFOM: The Union Election Commission (UEC) announced on July 1, 2020 that the 2020 general election will be held on November 8.
However, for some living in remote or rural regions of the country, the election and voting process brings different worries.
Metropolitan populations have regular and easy access to the UEC or political parties so they have few problems with the voting process. But the rural population in remote areas do not know how to cast their ballots, and voting processes have changed over time.
First time voters who live in remote areas are worried their ballots may be classified as invalid ones as they have no experience in the voting process.
"Voter lists are already collected in our region. Now we have the right to vote in 2020 but I and all villagers have never voted before. So we're worried our ballots may become invalid," said an election activist from Kyarinnseikyi Township, Karen State.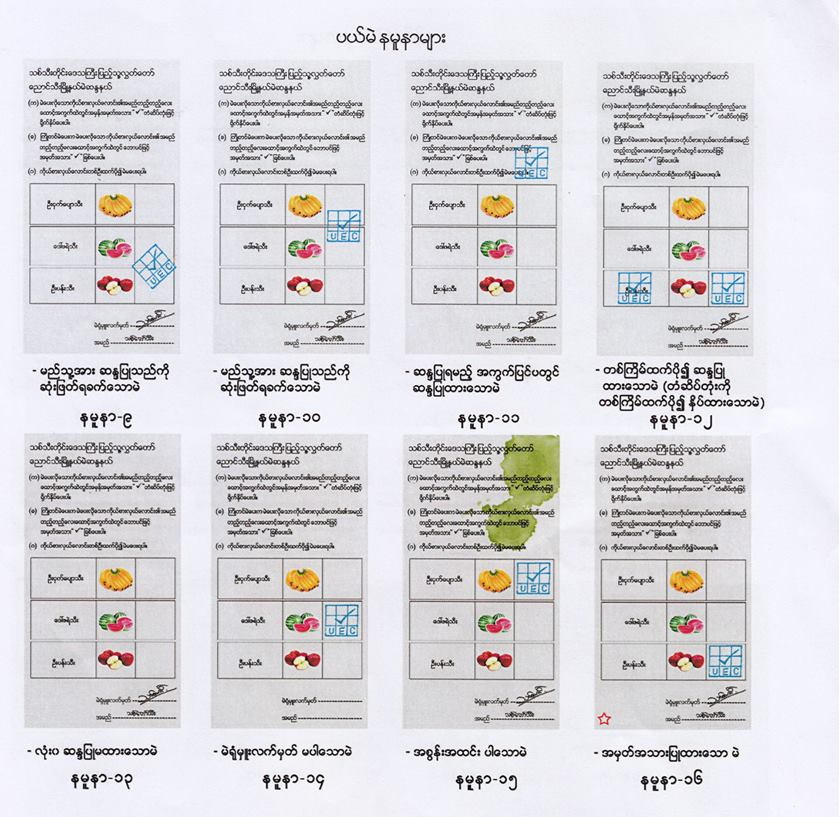 People from the Ye Chaung Phyar region, Kyaung Yaw village track, Ye township did not cast their votes in 2010 and 2015 elections. As a result, they lack confidence in the knowledge of the election process.
There are 19 villages in the Ye Chaung Phyar region, all are under the control of the New Mon State Party.
"We're helping people in Ye Chaung Phyar region to exercise their right to vote. I think they will get a chance to cast their votes in this election. But there is no voter education and training," noted Nai Loon, a resident from Ye.
Nai Loon, pointed out that it is possible first time voters who do not understand how to mark their ballots and the voting process may make errors when casting their votes.
"So even if they are granted the right to vote, most of their ballots might become invalid," explained Nai Loon.
In addition to the absence of voter education are challenges of distance. 10 villages in Yebyu Township, Tavoyan District of the NMSP controlled area had the right to vote in the 2015 election but the polling stations were very far from villages and poor transportation.
The result was that just a few people cast their votes in that general election.
The right to vote for the Mon and Karen people in Chaung Hna Hkwa region, Kyarinnseikyi Township was denied in 2015 due to security reasons.
Acceptable methods for marking the ballots have also changed over time. In the 2010 election, voters had to place a check mark beside the name of their candidate. In the 2015 election, voters were required to use a rubber stamp placing it beside their choice.
The UEC has not yet announced the detailed procedures of how the electorate must mark their ballots in the 2020 general election.
Comments