Detainees can't pay KNU imposed fines
HURFOM: On May 7, 2020, No. 4, The Karen National Police Force ( an entity within the KNU) arrested 37 young Mon people for possession and sale of illicit drugs and kratom leaves, and imposed heavy fines.
The KNU's police force is active in Win Ye Township, Dupalayar District. Each arrested person was informed they must pay 500,000 Kyat for their release. The KNU also demanded at least 500,000 Kyat for a motorbike.
As of May 24, some detainees could not pay the heavy fines.
"Some villagers didn't pay [the money] fine to get their bikes back," said a person who has been helping detainees with their release.
According to detainees' family members, 500,000 Kyat was the lowest fine amount applied for a motorbike, some villagers had to pay up to 800,000 Kyat to get their motorbikes back.
"Some motorbikes are old but they imposed a fine of 500,000 Kyat so the villagers gave up (trying to get their motorbikes back). The detainees also didn't get back their cellphones which were left in the motorbikes. The KNU seized all phones," said the supporter of the detainees.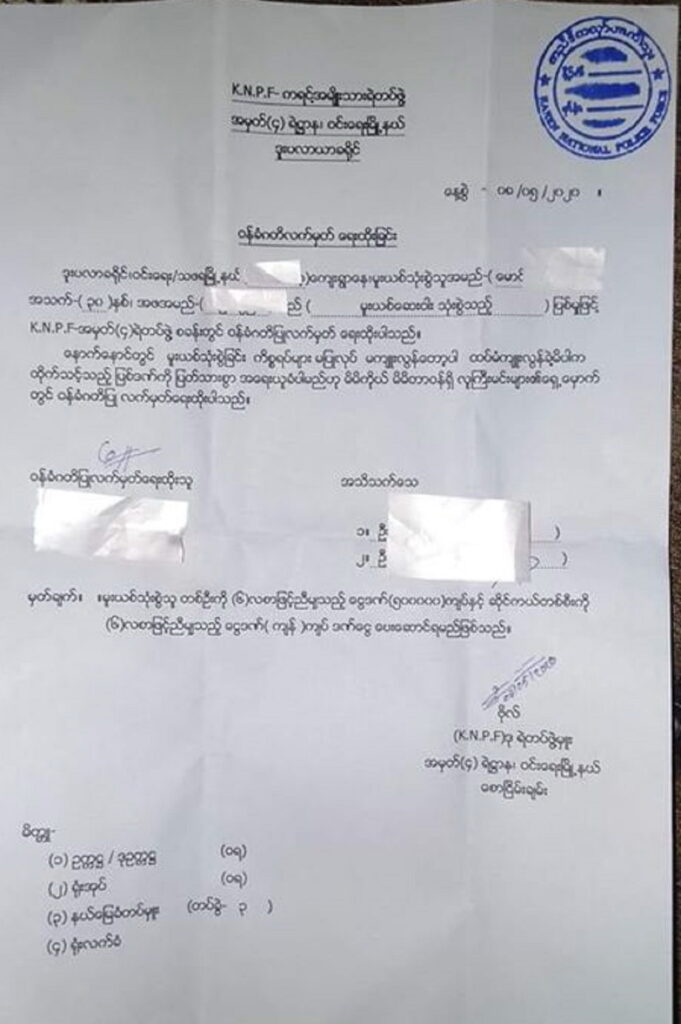 The Mon State Security and Border Affairs Minister singled out the KNU for arresting the 37 young people, and on May 19, the KNU called the village Administrator explaining their actions.
"If they don't reduce the fine, we don't pay it. If they don't care about their image, let them go on. Also, there was no concrete evidence that the young people were caught with drugs in hand. The road is the way to the plantations so they will use it (to go to the plantation)," said a detainee's father.
Eye Shay, Inner Sakhan Gyi and Ye Ta Gon villages are inhabited largely by the Karen people. Young people from different villages in Thanbyuzayat Township are known to travel to these villages to purchase drugs or kratom leaves or both.
There has been criticism of authorities for not going after large scale drug dealers, rather than arresting or fining users and small dealers.
Comments