Mon State to gather data on child labour
HURFOM: On March 23, 2020, Mon State will conduct a survey to gather data on the incidence rates of child labour.
The goal of the survey research is to reduce child labour and will gather data and information on the number of children involved, improve knowledge and awareness amongst business owners and parents about the issue, as well as exploring issues of forced labour. The project will also seek to create livelihood training opportunities that provide education and support for children.
The project is being done by the Office of the Auditor-General of Mon State and the Sub committee for the Elimination Child Labor will also be involved.
According to Deputy Director Daw Hla Hla of the Office of the Auditor-General, the first phase of the project will take place between 2019 to 2023. Data on the number of child laborers involved in 359 food production and 921 vehicle repair businesses across 10 townships of Mon State will be collected.
"There is a project supervisor and 10 collectors have already undergone a 2-day training on March 11 and 12. The survey will be conducted for 7 days. After we've looked at the results, we'll form sub-committees to fulfill the needs of the children. Business owners should cooperate with survey collectors. In order to fulfill the need of the children, we must have accurate data. We can't eliminate the incidence of child labor with the survey but we hope we can gradually reduce the number of child laborers," noted Daw Hla Hla.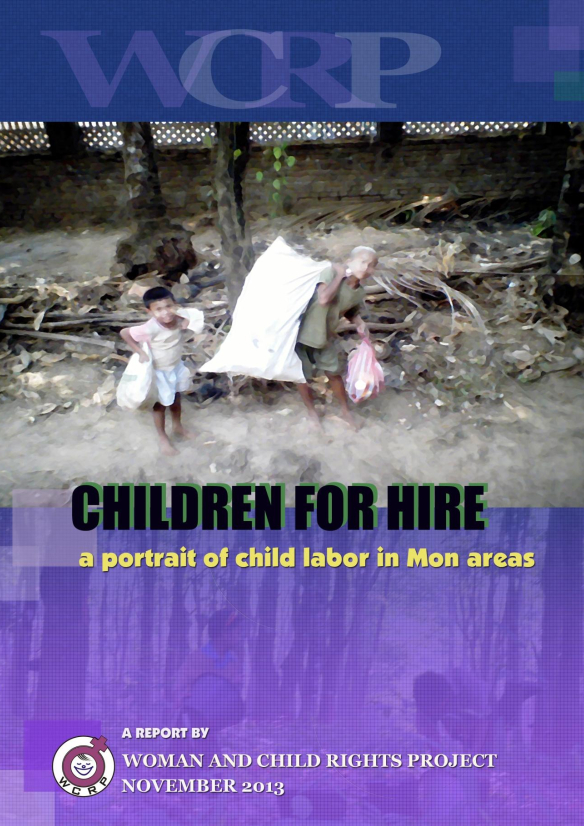 Mon and Karen States and Yangon, Pegue and Irrawaddy Divisions are the first priority of the project.
"It's good to conduct the survey of child laborers. The International Labor Organization (ILO) did such a survey before but we, the community based organizations and civil society organizations, knew nothing. They just shared the information with government departments. Business owners must cooperate to get accurate data," said Daw Thi Thi Nwe of Mawlamyine-based Mitta Zone Zee Organization.
According to a 2015 Myanmar Labor Force Survey, 1.13 million children were involved in child labor and nearly 50% were working in dangerous workplaces.
Comments