Rubber farmers face hardship as rubber price decline and commodity prices rise
HURFOM: Rubber farmers and traders in Mon State have been hoping that the price for rubber would rise during harvest season. This is not happening. Meanwhile, other commodity prices are rising, leaving rubber farmers with a financial imbalance.
"Rubber prices haven't risen. It remains the same but other commodity prices are rising day by day. Rubber prices remain the same. So we can do nothing. All rubber farmers are in trouble," said Nai Sone, a rubber plantation owner from Sot Pa Line village, Thanbyuzayat Township.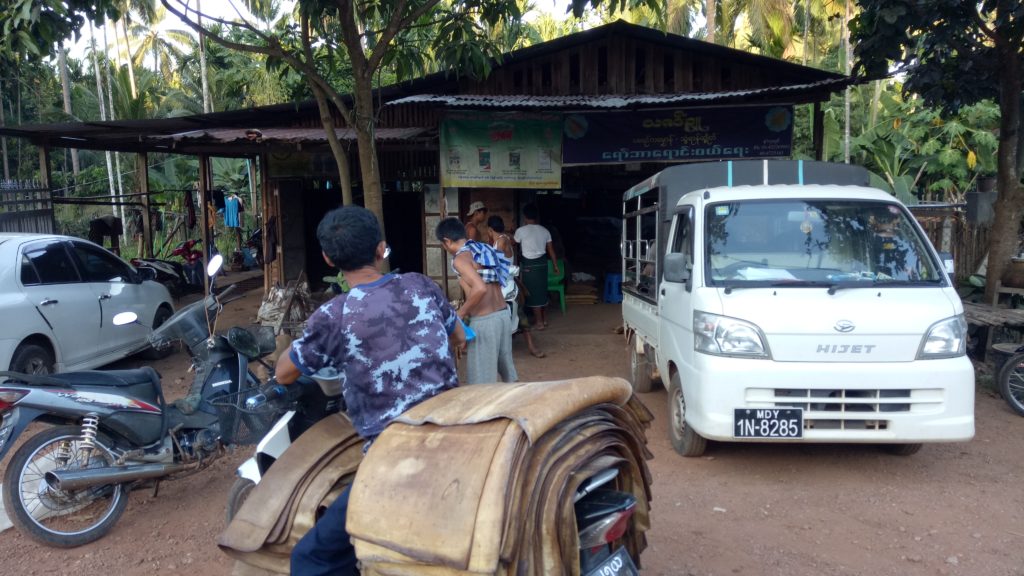 Much of the rubber produced in Mon State is Grade 3, and one slice of this grade is valued at between 650-800 kyat, depending on well dried it is.
According to rubber traders, there will be more rubber produced in the coming harvest season and that supply may further reduce the price.
"This year the rubber price is the same as the previous year. But the price may decline next month because there will be more rubber produced [from the harvest]. If the rubber slices are piling up at (rubber trade) companies, we can't get today's price," said Nai Hla Thein, a rubber trader from Thanbyuzayat.
A slice of Grade-5 rubber is valued at between 550-600 Kyat and this grade of rubber has received a slightly better price than the previous year. Rubber farmers are concerned that if companies do not start buying rubber, the price may soon further decline.
"There is some buying and selling amongst small local traders. [But] the [bigger] rubber trading companies haven't bought rubber yet. I think they are waiting for a drop in the price. When there is more production, the price will decline," said Nai Ba Lai, another Sot Pa Line rubber plantation owner.
While rubber prices are declining, the cost of production has increased, leaving some plantation owners to stop their production and abandon their plantations.
"Rubber price has declined but the production hasn't. Some plantation owners chopped down rubber trees for sale and some owners planted new trees. The newly planted trees are hybrids that can produce more rubber latex. There is production without demand so rubber farmers are in trouble," said Nai Hla Thein, a rubber trader.
Nai Kyan Yit, the chair of Mon State Rubber Planter and Producer Association, said, "The Mon State government gave a loan to rubber producers to build 28 rubber factories in Mon State. That's all the government had done to help rubber business. As we can produce only raw material, we can't promote rubber market."
Mon State has about 0.5 million acres of rubber plantations but only 0.3 acres have been going into production.
Comments