With HURFOM's support, human rights defenders chart path forward for transitional justice in Mon State
On June 7th 2019, the Human Rights Foundation of Monland (HURFOM) hosted a Transitional Justice Working Committee meeting at the Rehmonnya Hotel in Mawlamyine, Mon State. The 10-member committee, made up of residents from Ye Township, Yebyu Township, and Thanbyuzayat Township, met to devise a one-year action plan on how best to initiate a grassroots transitional justice process to address past human rights violations in Mon State.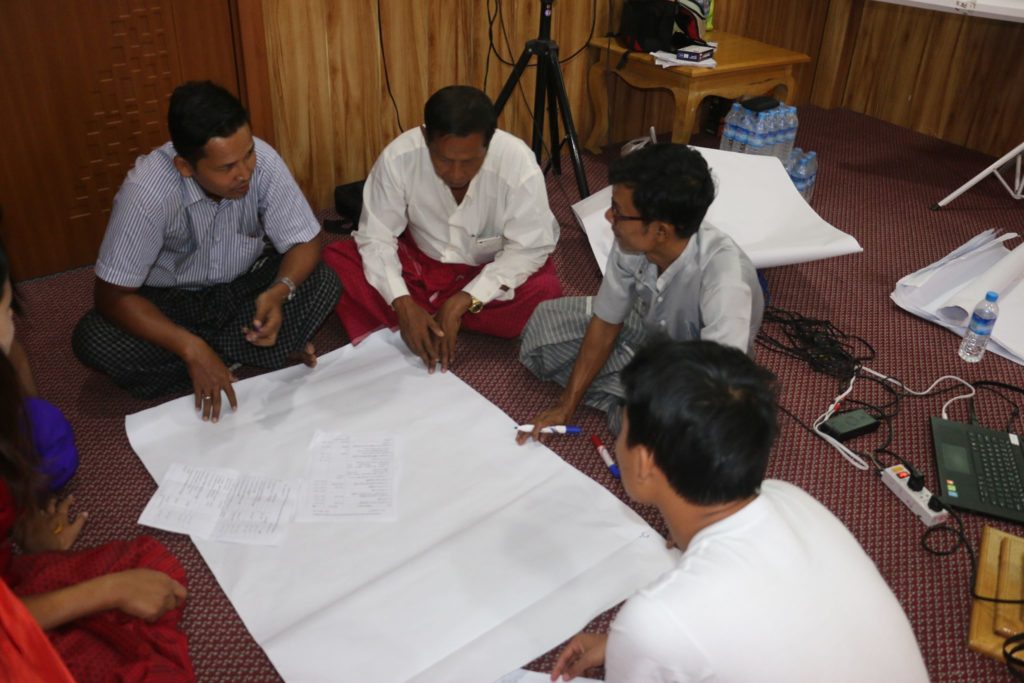 "People who have had their human rights violated over the past 20 years are still suffering in silence. The [National League for Democracy] government must take responsibility to heal the wounds of people who have been abused or have had loved ones killed. Some people were forced to live in Thailand to avoid human rights violations. The government must create the conditions for these people to return home and live in safety…And those who have committed human rights violations must be punished. This is the purpose of initiating the transitional justice process," said HURFOM's Executive Director, Nai Kasauh Mon.
Human rights violations in Mon State and other areas of southeastern Burma throughout the past 20 years include land confiscations by the military, sexual violence against women and children, forced migration and relocation, and forced labor.
Over the coming year, the Working Committee seeks to acknowledge the injustice and suffering visited upon victims of human rights violations, to provide those victims with a measure of justice for the indignities they have endured, and to support national reconciliation and Burma's transition to democracy.
Already in 2019, and based upon more than 20 years of human rights documentation in Mon State, HURFOM has hosted transitional justice training workshops in Ye, Yebyu, and Thanbyuzayat townships. There are plans to extend the training workshops to areas of northern Mon State by year's end.
"Through transitional justice, we can understand the how those who have had their rights violated feel about their experience, and I hope that the government will now be able to do something for them. Those who have committed violations against innocent people have to be punished. I think there is a lot of value in the transitional justice process," said Nai Bnyair Mon, a committee member from Ye Township.
As part of their one-year action plan, the committee will celebrate International Human Rights Day by holding local community hearings for victims and survivors of past human rights abuses. The committee has also committed to collect testimonials related to past rights violations, to educate villagers about the transitional justice process, and to expand the transitional justice network in Mon State by connecting with organizations specializing in the field of transitional justice.
For more on HURFOM's human rights documentation and how this information is used to support transitional justice efforts in Mon State, please read HURFOM's 2017 report 'I Still Remember': Desires for acknowledgment and justice for human rights violations in Mon areas of southern Burma.
Comments