Funding crisis leaves majority of Mon National Schools unable to accept students on first day of classes
HURFOM: According to Nai Rot Ka Kao, a member of the Mon National Education Committee (MNEC), nearly three-quarters of all Mon National Schools needed for the 2019–2020 academic year require renovation, reconstruction, or have yet to be constructed. Currently, the MNEC does not have the budgetary capacity to cover the associated costs, leaving village-level education committees responsible for securing their own funding to renovate or construct individual schools. The school year begins June 3rd 2019.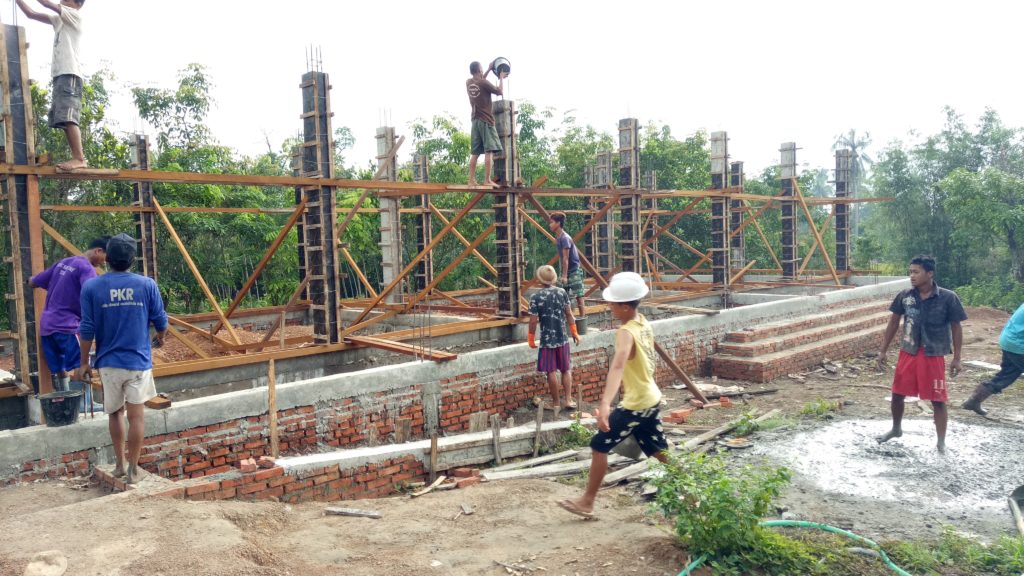 "Forty percent of our schools need to be renovated. Approximately 17 percent of our schools do not have their own school buildings, and we have to use local monasteries as classrooms. After our engineers surveyed the schools we do have [including monasteries], we obtained a concrete list of schools that need to be renovated or newly constructed," said Nai Rot Ka Kao
In some villages, schools have been constructed, but most of the schools administered by the MNEC are housed in monasteries.
"Some schools have been built. For example, six or seven schools in Kyar Inn Seik Kyi Township are ready for use. We have one school in Nyi Sar [an area under New Mon State Party control] that was constructed by an organization from Switzerland. The school is very good…But overall, there are not many schools that are in good condition. I would say less than 20 percent of our schools are ready to be used. Forty percent of our schools need to be renovated, and 30 percent of our schools need new construction [this includes both reconstructed and newly constructed schools]. So, we have a lot of infrastructure to build in the coming year," continued Na Rot Ka Kao.
According to the MNEC's survey, Mon National Schools in townships throughout the state require either renovation or construction.
In villages where funds have been secured, the construction or re-construction of schools has been completed in time for the 2019–2020 academic year, though many villages have had to halt construction due to funding shortages.
"Our school doesn't have much financial support, so we start and stop construction depending on the funds available. Right now, the [village-level] education committee has provided funding to build a roof for our school, but the school won't be ready to accept students when the school year starts," said Nai Nyne Oo, chairperson of the Basic Education Primary School Committee for the Mon National School in Wae Rat village, Thanbyuzayat Township.
The news that some 70 percent of Mon National Schools are not ready to accept students follows shortly after the MNEC announced that they have yet to obtain textbooks for the 2019–2020 school year, and are unsure when the books will be acquired.
Originally named the Central Education Department, the MNEC was founded by the New Mon State Party in 1972. As of 2018, the MNEC operates 132 Mon National Schools serving 10,436 students, with an additional 92 mixed schools operated in cooperation with the Union government serving 14,137 students. There are 780 teachers and 59 education staff employed in the Mon National School system.
Comments