8 villagers shot dead in Anan Kwin village by members of Light Infantry Battalion No. 339
HURFOM: On April 5th 2019, at approximately 3:30 am, seven villagers from Anan Kwin village, Kyar Inn Seik Kyi Township, Karen State were shot dead by two soldiers from Burma Army Light Infantry Battalion (LIB) No. 339. An eighth victim later died in hospital. In the wake of these events, villagers have begun to fear for their safety and well-being.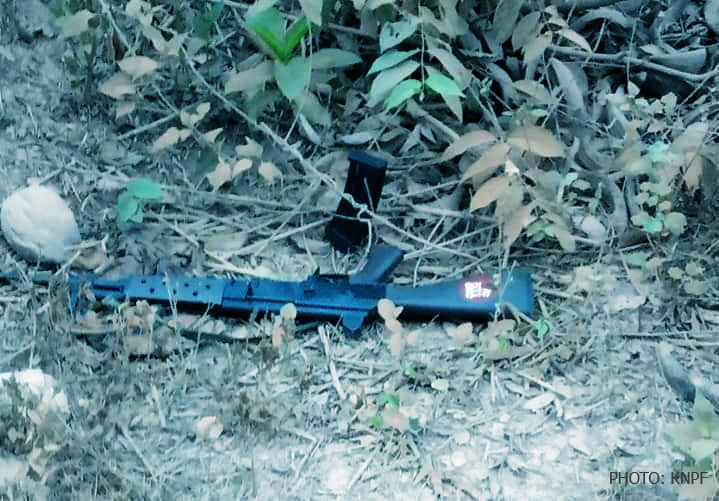 Speaking to the Karen Information Network, Karen National Police Force (KNPF) Deputy Police Chief Captain Saw Naing Chen stated, "As soon as we were informed of the incident, we sent our forces to the scene and they quickly discovered the bodies. We also found M16 shell casings on the scene. It appears that there were two families living in one household, and seven of them were killed on the spot. Villagers have told us that one of the shooters demanded the houseowner to hand over his motorbike but the houseowner refused. It was then that the two soldiers opened fire on the families."
According to reports, though yet to be officially confirmed Tatmadaw Military Operations Command, Lieutenant Colonel Soe Moe Kyaw, Tactical Commander of LIB No. 339, has acknowledged that soldiers from his battalion are responsible for the killings, and that one of the two shooters, Private Myint Wai, has been arrested. Soldiers from LIB No. 339 are said to now be in active pursuit of the second shooter, Private Nyein Chan.
Speaking with HURFOM, a former KNU member who wishes to remain anonymous stated, "If the killers are confirmed to be from LIB No. 339, villagers will lose the little trust they have in the Tatmadaw."
The Karen National Liberation Army (KNLA) and the KNPF are also working in cooperation to apprehend the second shooter.
"I heard many gunshots, and I thought fighting had broken out in our village. I get up early every morning for work to sell vegetables in the market, so I heard everything. Maybe 30 minutes after the gunshots had stopped, people began to flee our village," said Daw Win Myint, a resident of Anan Kwin village.
Also commenting on the incident was Saw Eh, a resident of Anan Kwin village who forages forest products to sell in the market, "For today and the next few days, I will avoid the forest because I don't think it's safe until the other shooter is arrested. This is the first time in my life that I've seen a mass shooting."
From at least 1962 onward, the region of Kyar Inn Seik Kyi Township where Anan Kwin village is located has been under the control of Ethnic Armed Organizations (EAOs) and thus considered a black area characterized by ongoing conflict. The extrajudicial killing of eight civilians by military forces, whether acting independently or not, threatens the fragile peace and stability that currently exists in the region, and could prove to undermine the National Ceasefire Agreement.
As this case continues to develop, civil society organizations throughout southeastern Burma must keep watch to ensure that the rule of law is upheld and that the perpetrators of this heinous crime are brought to justice.
The names of those killed in the early hours of April 5th 2019 are as follows:
Daw Mi Shan, 38-year-old female.

Saw Naung, son of U Than Shwe, 43-year-old male.

Soe Naung, son of U Than Shwe, 38-year-old male.

Myo Naung son of U Than Shwe, 35-year-old male.

Kaung Khant Ko, son of Saw Naung, 9-year-old male.

Wa Ji Da Bee, daughter of Saw Naung, 3-year-old female.

Ro Kai Rah, daughter of Myo Naung, 1-year-old female.

Mi Poe, daughter of U Soe Thein, 35-year-old female.
Comments