44 families left without homes after flooding upset as government halts reconstruction plans
Locals in Ah Hlat village, Paung Township, Mon State are upset after authorities denied their requests to rebuild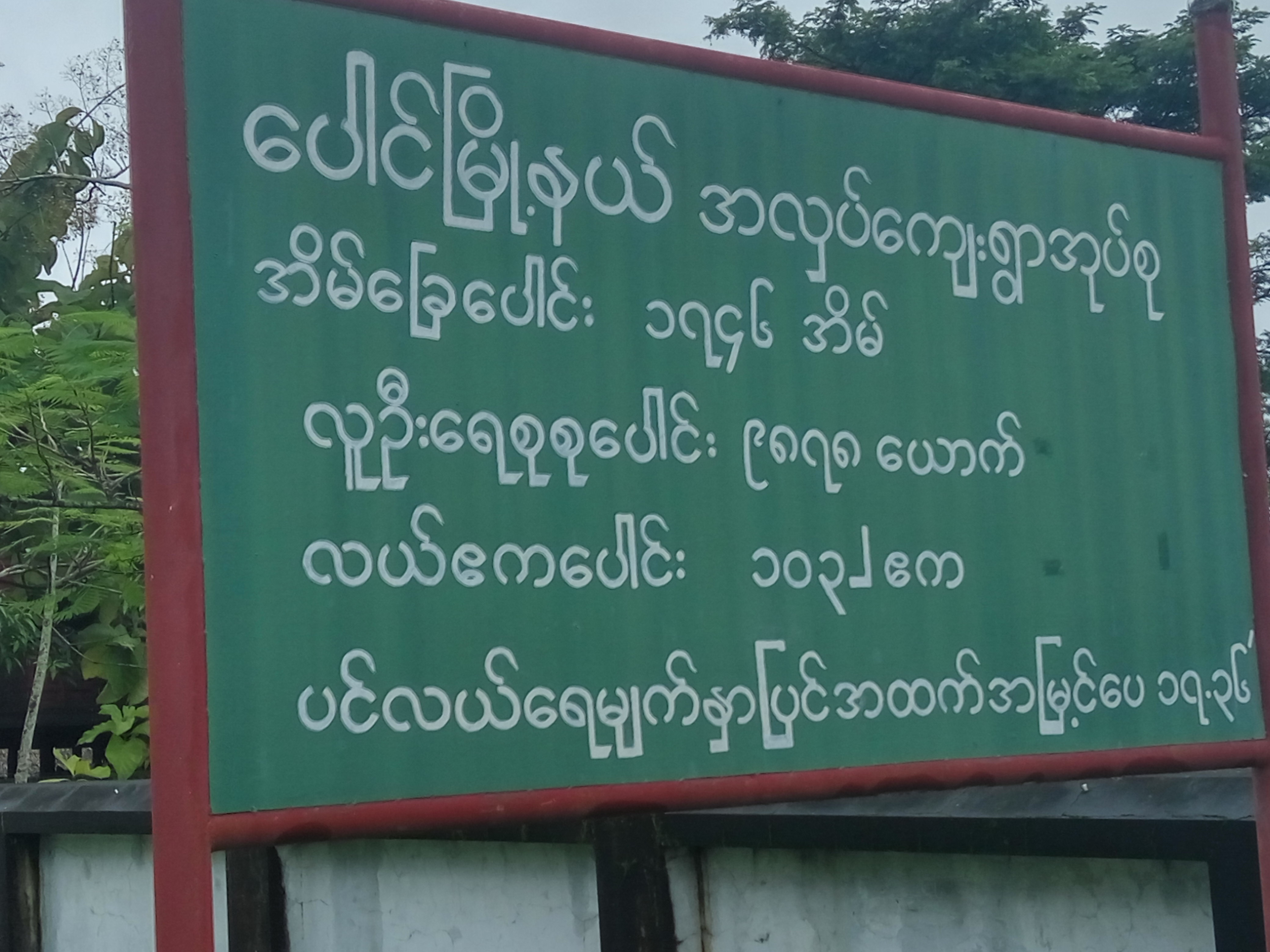 their destroyed homes in their original locations after flooding destroyed 44 houses and damaged another 45 between August 12–13th 2018.
"We're not allowed to re-build our houses at the original place so we have to stay at others' houses. After inspection, they said they would allow no construction on the original plots. They will construct new houses and give out land plots. We have to depend on donations for food. It isn't okay if we burden others for a long time," said Ma Su Khine, a local villager who lost her home during the recent flooding.
After losing their homes, some villagers moved to the monastery, while others stayed at their relatives' houses.
"I want a house to live in so I can make my livelihood. My house collapsed. We, fishermen, are living hand-to-mouth. We can do nothing to [fix] what is happening to us. We just want them [the authorities] to allow us re-build our houses," said U Kyaw Zaw Linn, a villager who also lost his house during the disaster.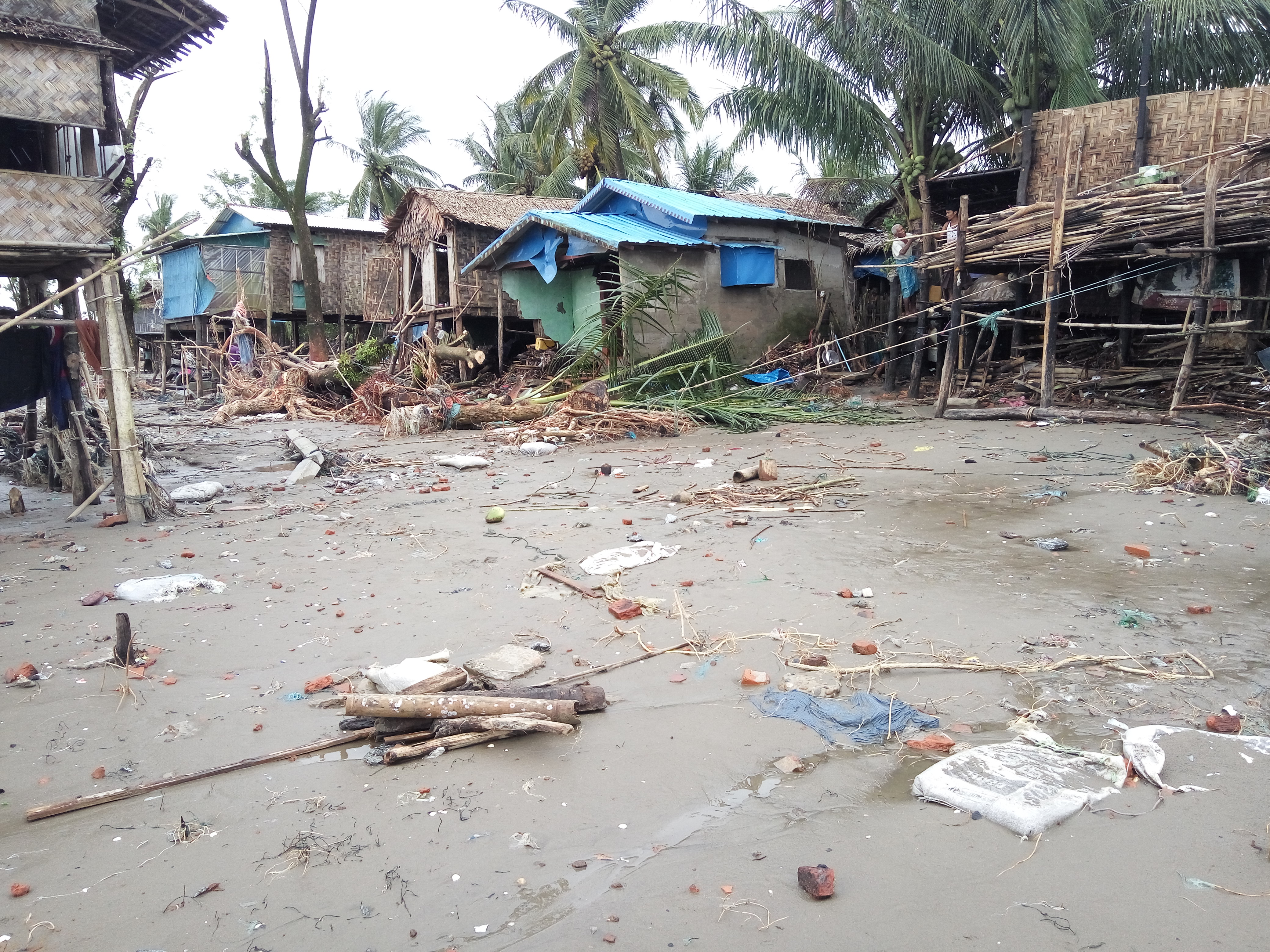 Now, the fishermen who lost their homes also have difficulty in supporting their children's education and re-establishing their livelihood.
"I have a boy in 10th grade and a girl in 5th grade. I also have a child who is in kindergarten. We are in a huge amount of trouble as we lost our house. Now we're staying at the monastery. But we can't stay at the monastery forever. I want them [the authorities] to let us re-build our house as soon as possible," said U Khin Myine, another victim of the disaster.
The village administrator of Ah Hlat village, U Thein Tin, said he has filed a report regarding the 44 households who have lost their houses to the Mon State Parliament and Paung Township General Administration Department (GAD), and that the authorities are trying to rehabilitate the victims and help them to get land plot [to build their new houses on].
"We haven't allowed them to build their [new] houses at the original places. We banned them living in the old place, as it's very dangerous. Now, the parliament and the township GAD have been trying to build new houses for them. We're collecting the lists of the victims at the moment," said the village administrator.
The authority has tried to confirm the 45 houses that were damaged during the disaster and to repair them.
"The rise in sea level is different from one year to another. This year, the waves struck the houses terribly. Fortunately, the disaster took place in daylight. If it happened at night, I'm frightened to think about the amount of damage. The disaster already came twice this year and there will be one more to come. That's why we don't allow them to re-build their houses there," said U Thein Tin.
According to the locals, the sea level usually rises three times a year and floods villages.
"Only five houses were destroyed in our Khin Tan Ward. We, ourselves, made a stone wall to block the water, so our ward didn't flood. Both disasters happened in daylight, not at night. If they had happened at night, everyone would have died. We will file a report to the parliament to make more stone walls," said U Sein Tun, a resident of Khin Tan Ward, Ah Hlat village.
Mon State experienced heavy rains from July to August 14th 2018, and Mawlamyine, Paung, Kyaikmayaw, Bilin, Thaton, Kyaikto, Ye, and Chaungzone townships have been flooded, resulting in casualties.
Comments