Farmers in Kyaikmayaw Township shocked to learn land sold without any notification
Farmers in Kaw Panaw and Mae Garo villages, Kyaikmayaw Township, Mon State were surprised to learn that their land had been sold to June Cement Industry Ltd. (JCI) without any notification. At a local land forum on November 14th 2017, local farmers reported only finding out when applying for Land Use Certificates.
"We have 9.47 acres of land. However, now we only have 5.47 acres after applying for the Land Use Certificate, as the remaining four acres are listed as company land. We didn't even know about it. We are trying to get and Use Certificate for our remaining four acres of land, but we heard that our land was sold by others for 50,000 kyat (US $36.62) per acre. After I learned about my land being sold, I went to our administrator and reported about it," said Daw Boh from Mae Garo village.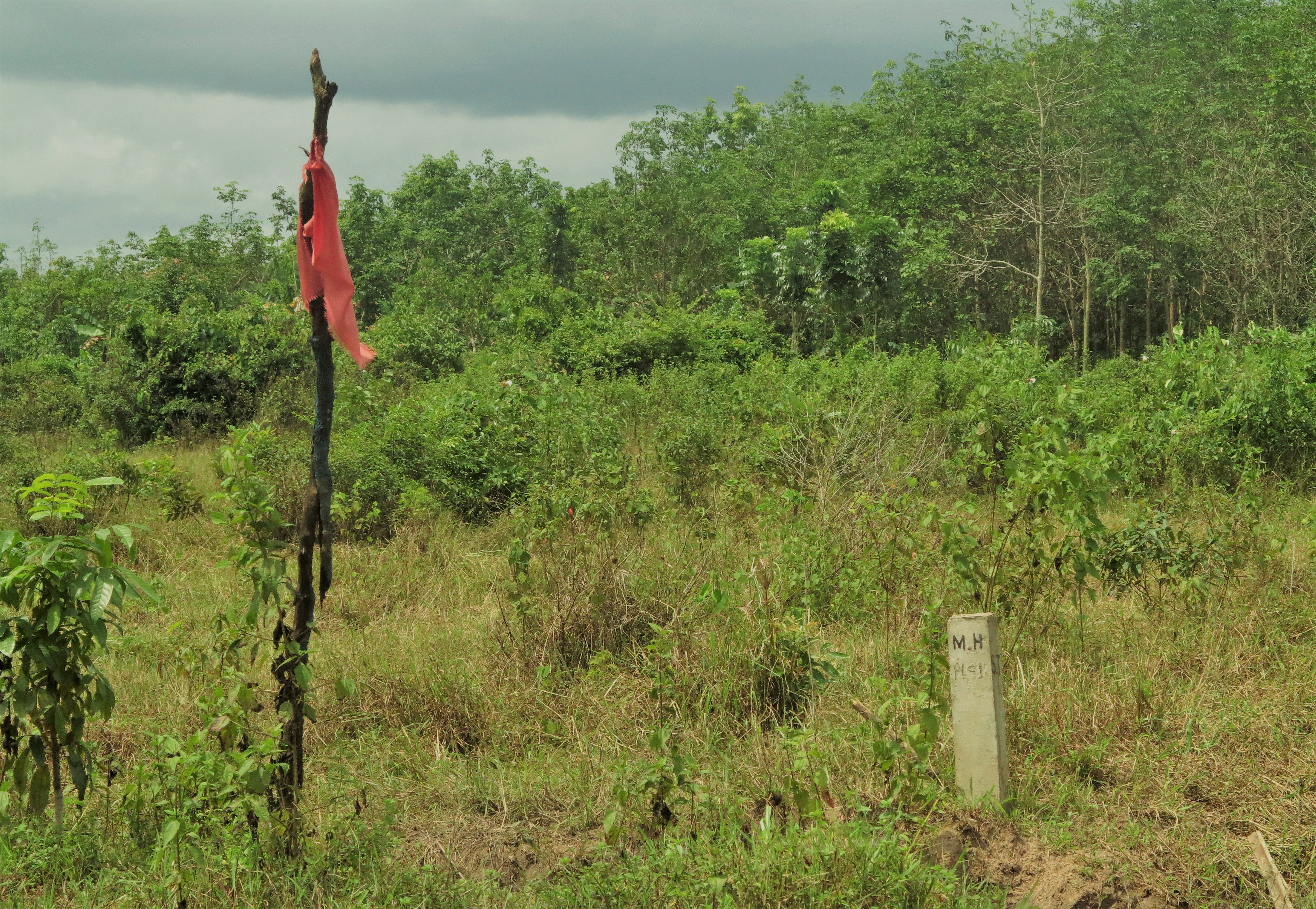 Daw Boh was informed by the village administrator that JCI would provide 200,000 kyat (US $146.48) as compensation for her four acres of land and asked her to sign an agreement. In addition, she could continue to use the land while the project was inactive. Daw Boh refused to accept the agreement, stating she will continue to work her land.
Moreover, a monk from Kaw Don village reports trying for two years to obtain a Land Use Certificate for his parents' land, until finally learning that it had been sold.
In addition to having land sold without notification, some farmers report being pressured to sell their land. Locals report that in 2010 JIC collaborated with the Settlement and Land RecordsDepartment and local village administrators in order to buy land at a cheap price. JIC reportedly told some locals that they needed the land for a state project and that if they did not sell them their land, they would take it without compensation.
Deputy Officer U Kyaw Thein from the Department of Agricultural Land Management and Statistics in Kyaikmayaw Township suggests that farmers whose land has been sold should contact the township General Administration Department (GAD) who will conduct an investigation to determine a solution.
He added that "before, those areas were flooding and they couldn't go to the field, but now it is fine and they can do investigations. So farmers can tell about their problems to the GAD office in Kyaikmayaw Township. After they conduct an investigation, the farmers will know who is right and who is wrong."
In contrast, U Aung Kyaw Thu – Chairman of the Mon State Complaint and Appeal Letter Review and Assessment Committee–suggests it is more effective to send complaint letters to the Mon State Parliament rather than reporting to the local administration.
Land confiscation is a pervasive problem throughout Burma. For more information on land confiscation in Mon State and Mon areas of southeast Burma, see: Yearning to be Heard: Mon Farmers' continued struggle for acknowledgment and protection of their rights.
Comments