Agents charge high fees as Mawlamyine Passport Office inundated with applications
According to passport applicants, applying for a passport at theMawlamyine Passport Office in Mon State can cost anywhere from 26,000 kyat (US $19) to 200,000 (US $147) kyat in order to receive their documents.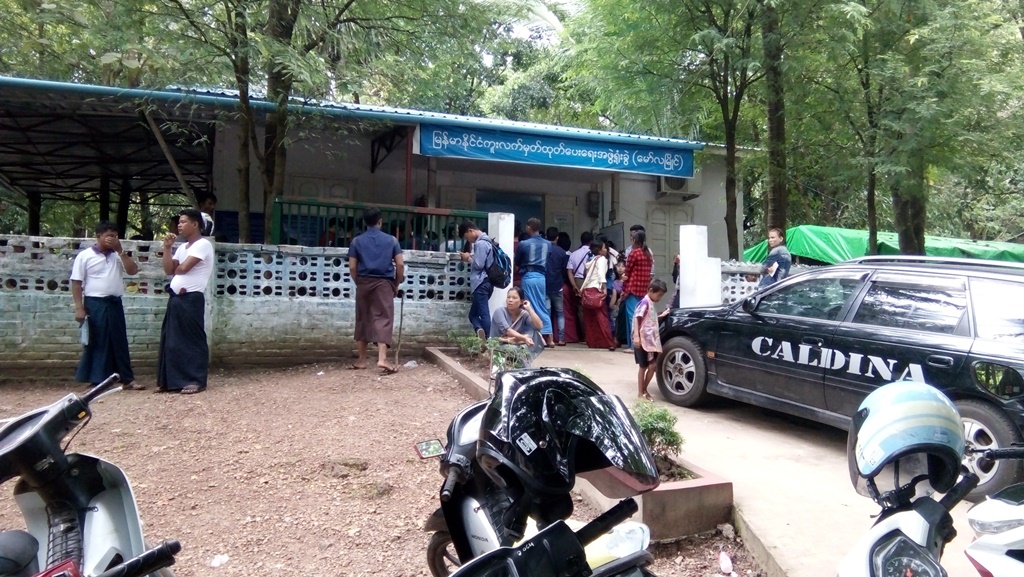 "In reality, the [Mawlamyine] Passport Office already charges 21,000 [kyat] (US $15) for each passport. They [Passport Office Staff] transfer that amount of money to the [Office's] bank account in front of the applicants. Later, we have to spend some money on copying documents. The whole process, including taking [passport] photos, costs[a total of] 26,000 [kyat]. If you apply for a passport via agents, it will take two days but it costs 200,000 [kyat]," said Nai Chan Mon, a Thanbyuzayat resident who has recently applied for his passport.
The Mawlamyine Passport Office usually operates from 9:00 am until9:00-10:00 pm and it is reported that on occasion office staff have had to work until 1:00 am to manage the large volume of applicants.
"The office staff said they have to work late everyday [to keep pace with demand]. Applicants who use an agent can spend up to 60,000 – 70,000 kyat [US $44-$51]. The fee depends on your negotiation skills. However, if you have an urgent case, you must use agents and spend 200,000kyat," continued Nai Chan Mon.
Normally, the passport application process will take about ten days, but agents can expedite the process. If an applicant uses an agent, he or she can expect more privileges than ordinary applicants as agents have developed an understanding with office staff.
"Even thoughthe signboards in the Passport Office clearly state that the office will not accept 'passport agents', the agents openly recruit customers in the office. When an applicant comes into the office, all agents run to him or her trying to persuade them to be their client. It's very annoying," said Nai Sue, who also applied for his passport.
Burma has seen a surge in demand for passports amongst it citizens as the country began enacting reforms over the last few years.
Comments