Tin Yu villagers suffer from armed clashes
HURFOM: At about 06:30 am on January 18, 2023, the Ye Guerrilla Force (YGF) and other joint forces attacked the police station in Tin Yu village, Thanbyuzayat Township, in Mon State. During the attack about seven houses were damaged and some villagers, including elderly persons, were injured.
"When working in my rubber plantation in the morning, we heard continuous gunfire so I returned to the village. After reaching home, I'd realized there was a fight at the police station nearby the railway station. We all hid in the house. Then, an artillery shell hit our house. Luckily, just the upper storey was destroyed and we all were safe. I've heard that an old man broke his leg and some villagers were injured," said a villager.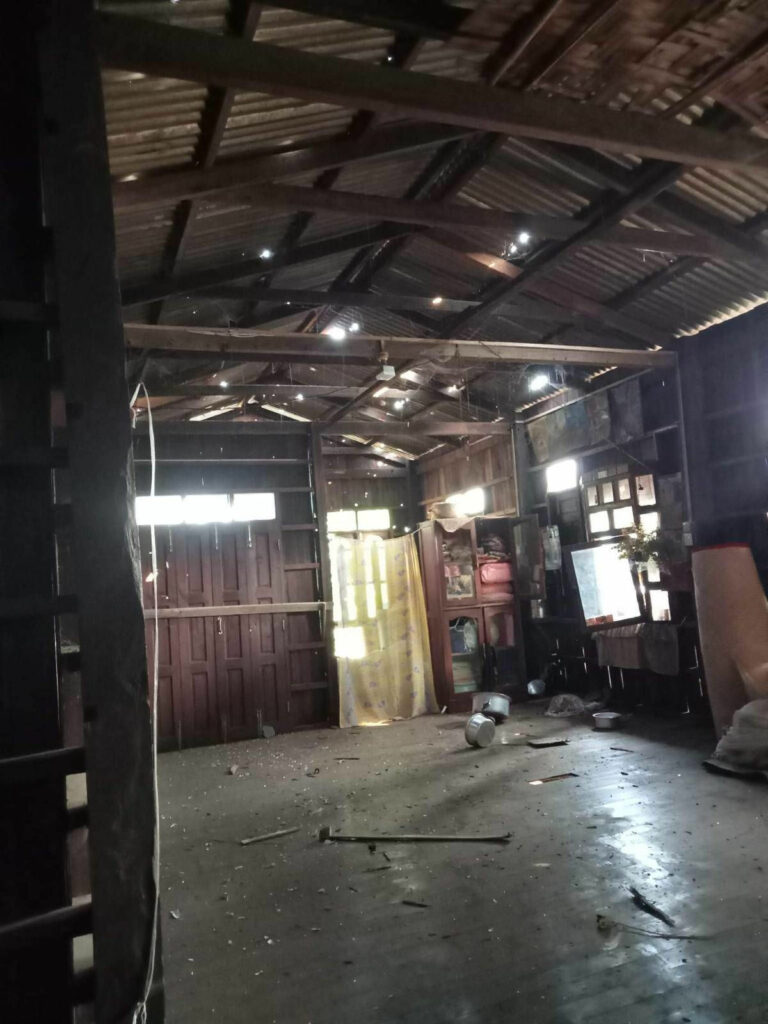 The villagers' attempt to flee from their homes has been difficult because the road and local transportation options are very bad. People are hiding in their houses.
"We can't leave our village easily. It's very far from the city and the main road. So it's difficult to move away," said a local woman.
The Artillery Battalion based in Wae Ka Le, Thanbyuzayat Township has launched an artillery attack directly to Tin Yu village so local villagers are worrying about the risk of further damage, injury or casualties.
Comments