Thanbyuzayat's wealthy are targets for robbery
HURFOM: A local resource told HURFOM that gold shop owners and business persons from Thanbyuzayat Town, located in Thanbyuzayat Township, Mon State,  have become frequent targets for  armed robbery. 
"Recently, a man entered a giant egg shop in our ward at about 6 pm. He pretended to be a buyer but suddenly threatened the shop owner with a weapon. The owner lost about 3 million Kyat. The robber also threatened the owners that he would return to kill him if he told others what happened to him," said a Thanbyuzayat resident.
According to multiple local sources, another incident involved a group of armed persons robbing a giant gold shop in Thanbyuzayat on August 9, 2022.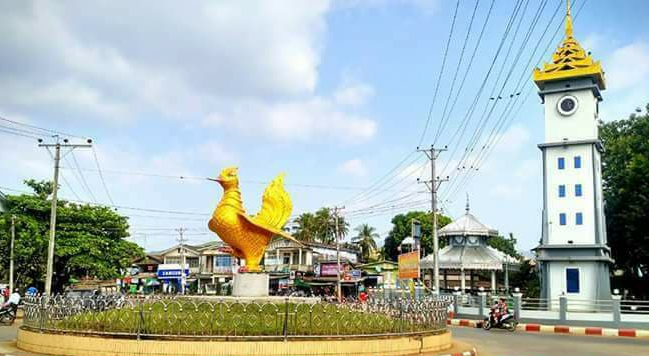 In addition, a shop selling monk accessories and a shop selling construction tools and a rubber plantation were each robbed by groups of armed persons on August 16 and 17 respectively.
Even though shop owners suffer large losses, they do not file police reports fearing for their lives.
"We've frequently heard about robberies both in downtown wards and villages. It is happening everywhere. Filing a report to the police is not easy as the current situation is bad. We have to worry about our lives," said one resident.
Since the coup, the authorities have demonstrated little interest to investigate or even respond to any police reports filed by residents.
Comments