Junta's MOHS not providing COVID-19 testing even in high risk townships
HURFOM: As of July 11, 2021, there have been more than 2,600 CVOID-19 cases and 80 deaths in Mon State.
Mawlamyine and Thanbyuzayat Townships have the highest rate of infections. Meanwhile, the junta-controlled Ministry of Health and Sport (MOHS) has failed to open COVID-19 diagnostic centers in those townships.
"Mawlamyine and Thanbyuzayat have the most patients. But there is no diagnostic center from the junta. People come and go as usual. We have to control things ourselves. The junta's MOHS has only released statements but is not taking any protective measures," said a member of a rescue team active in Mawlamyine and Thanbyuzayat.
Mawlamyine has many COVID-19 patients and the General Hospital can not accept patients from other townships.
"We have to take care of our township. We can't send patients to Mawlamyine. There is no space there. Our township has inadequate medical instruments and medicine. We have tons of troubles. We have lots of patients but very few oxygen cylinders," said the rescue team member.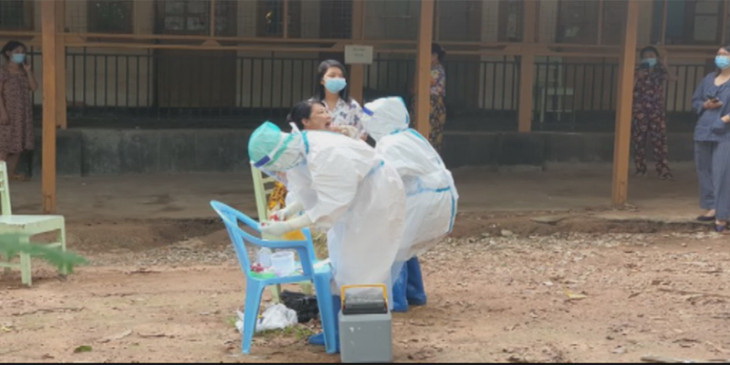 After the Mawlamyine authority announced that they could not provide confirmation tests to suspected COVID patients, the junta responded simply by restating MOHS advice that people must follow the recommended protective measures.
During the third wave, there are high rates of infection and casualties and the hospitals are no longer able to accept more patients. There is also a shortage of oxygen cylinders and poor protective measures in place in quarantine centers.
Comments