In response to military coup, Ye Medical Officers start Civil Disobedience Campaign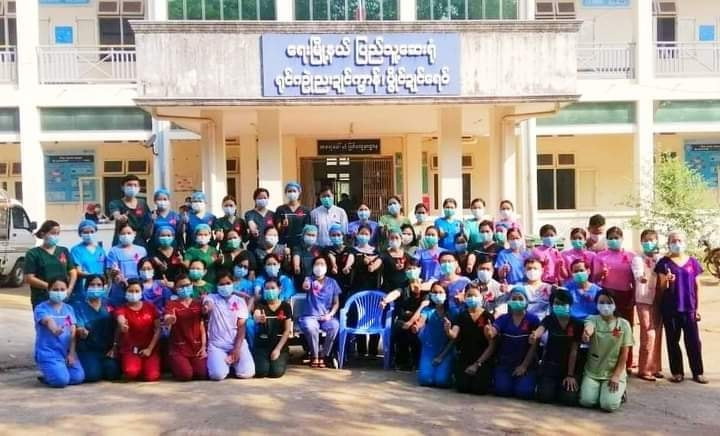 HURFOM: On February 3, 2021, just days after the military coup, Medical Officers from Ye General Hospital, condemned the military for the coup, and started a Civil Disobedience Campaign.
The doctors work at a 100 bed hospital and say they do now want to work under a dictatorial government.
The civil disobedience action is spreading with other Medical Officers in some States and Regions in Myanmar also refusing to work. Supporters can be seen wearing a red ribbon.
Social media is amplifying the civil disobedience message. In the evening, now residents in Rangoon can be heard banging their pots and pan to shower their anger at the military coup.
In a letter to people, State Counselor Daw Aung San Suu Kyi urged civilians not to accept the military coup and to strongly oppose the dictatorship.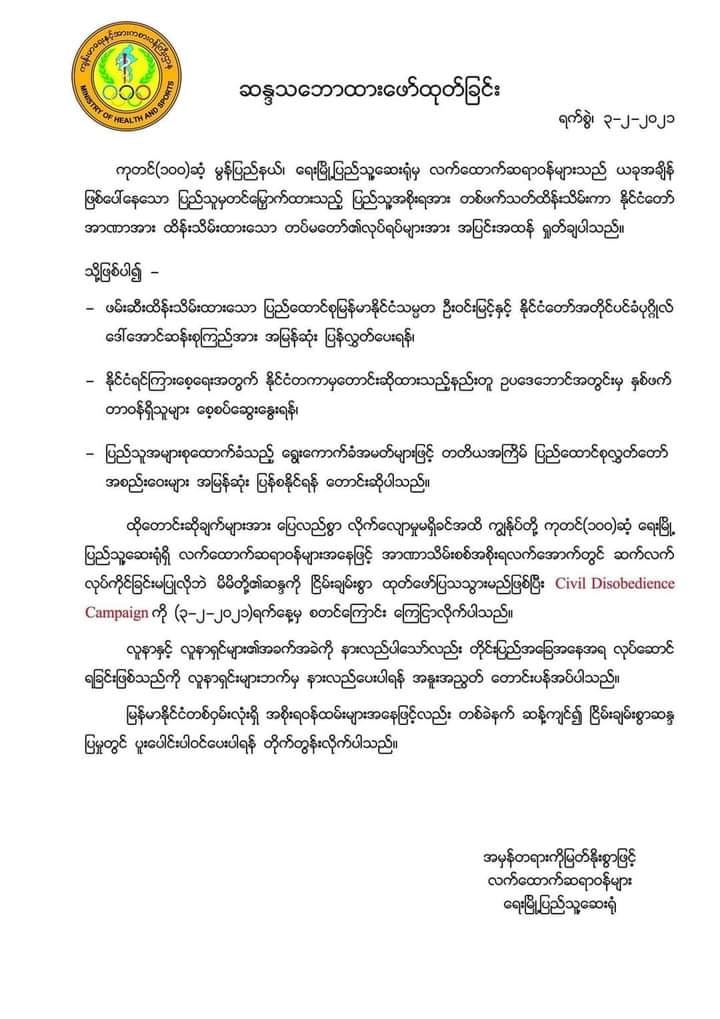 Comments