Surge in pest infestation threatens paddy production and livelihoods in Mudon Township
Paddy production in Kamarwat Town, Mudon Township, Mon State is under threat due to a significant increase in pest infestations this year, according to local farmers.
"The farmland in Kamarwat has been infested nearly every year, but this year we had a huge infestation. Some farmers lost half of their farmland. They can't make a profit any longer, so they have had to stop working on their farmland," said Nai Bran, a local farmer from Kamarwat.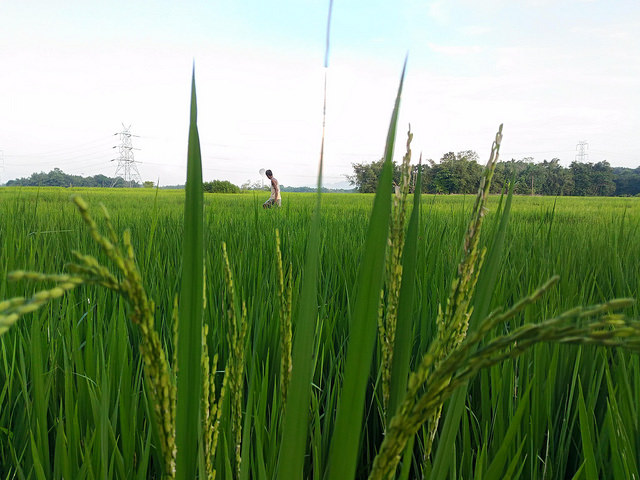 Local farmers believe the abnormal magnitude of this year's infestation is due to the unexpected extension of the rainy season.
"We've been experiencing infestations for a long time, but it's always just a little more or a little less. The local farmers have been very disappointed. The government has not supported us with anything and there is no one to make a report to the government. We can do nothing but suffer from the loss. If your farmland is infested a lot, you have to sell your gold or borrow money," continued Nai Bran.
Normally, an acre of farmland in Kamarwat can produce approximately 60 baskets (1,259 kg/2,704.8 lb.) of paddy rice; however, after this year's infestation, production has declined by half, producing approximately 30 baskets (629.5 kg/1,352.4 lb.).
Year by year, as their farmland has failed to make enough profit, some farmers have abandoned their farmland and some have turned their farmland into rubber plantations, according to a local farmer.
"Farmland nearby Kamarwat has been infested by insects for years. This year, some farmlands have been infested three times, while some have been infested four times. Only a few paddy fields have escaped infestation. The infested farmland can only produce a little paddy, so the owners have been put into debt," said Nai Blai, a local farmer who owns 12 acres of farmland.
Most farmers have to hire daily workers to aid them with their farm work. Now, with the infestation, shortage of paddy, and high fees of daily workers, many farmers have been forced to give up their traditional livelihoods.
Comments