Mon State Youth Affairs Committee launches voter education campaign
HURFOM: The Mon State Youth Affairs Committee has launched a voter education campaign, urging all eligible voters to cast their votes in the upcoming 2020 election. Mi Zin Win Mon, a member of the committee, noted that being able to vote is one of the most important civil and political rights.
"We must use our voting right. This is a civil right. I want all young people to cast their votes to bring changes to our country. Our Mon Youth Affairs Committee has also been advocating them to do so," said Mi Zin Win Mon.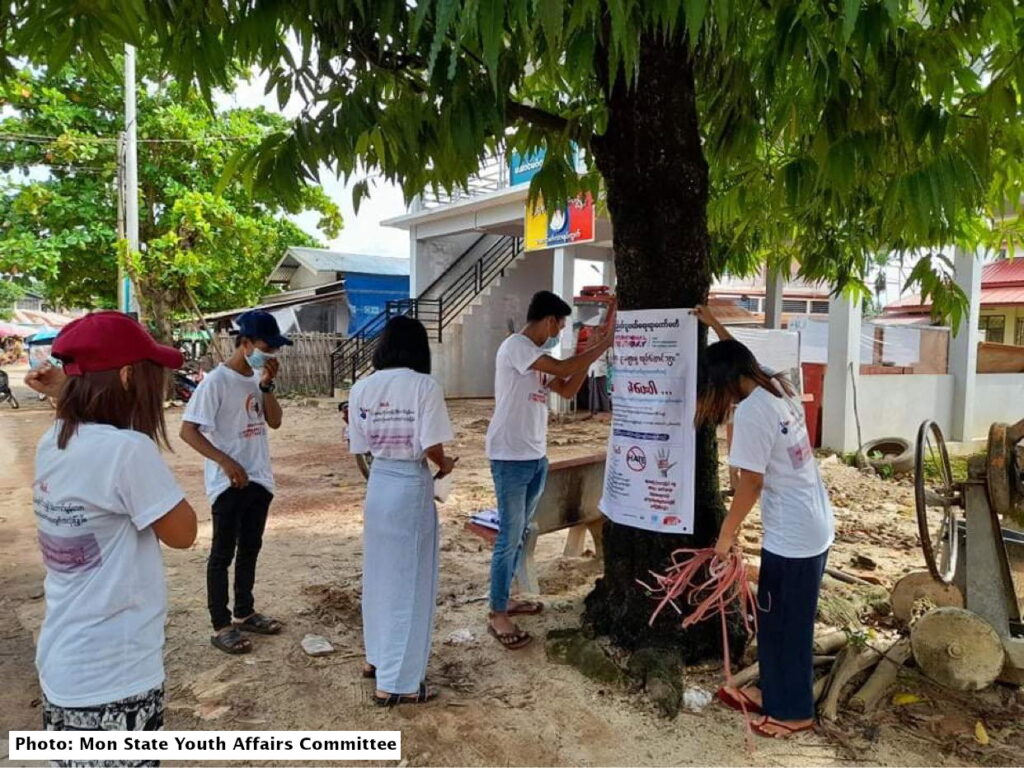 As part of the campaign, the committee has installed posters and delivered pamphlets in townships in Mon State on August 12 – the same day as International Youth Day.
"We already trained young people in each township and they'll educate and advocate for the young people in their villages. We'll also provide a training of "how to cast a vote"," continued Mi Zin Win Mon.
Youth have a huge interest in the upcoming election, but many have limited knowledge on how to cast their vote.
"To cast the vote, I haven't even checked my voter list yet. I want to vote. As it's the first time for me, I don't know how to vote. Some young people in my village don't have their ID cards. If we don't have ID cards, might we lose our voting right? We have this kind of problem," said an 18-year-old girl from Thanbyuzayat Township.
According to the Mon State Election Sub-commission, Mon State has 1.76 millions eligible voters and 200,000 of them are young voters.
Comments