30% of residents in remote areas do not have National Registration Cards – impacting their right to vote
HURFOM: The Civic Action for Free and Fair Election 2020 Project (CAFFE Project) has found that 30 percent of residents in remote areas do not have National Registration Cards.  Without the NRC it is difficult to exercise voting rights.
CAFFE conducted a survey in nine townships in Mon and Karen States and Tenasserim Division, specifically areas under the control of Ethnic Armed Organizations (EAOs) as well as villages with Internally Displaced Person (IDP's) that resulted in these findings.
The townships included, Thaton, Paung, Chaung Zone, Thanbyuzayat and Ye in Mon State, Kawkarate and Kyarinnseikyi townships of Karen State and Yebyu township of Tenasserim Division.
CAFFE has released a report titled "Not to Lose Your Civil Rights" highlighting the impacts residents face without having an NRC.
People surveyed expressed a desire to vote in the 2020 election..
"Young people in the 18-50 age range want to cast their vote, if they can get NRC cards," said Nai Kasauh Mon, the Director of CAFFE Project.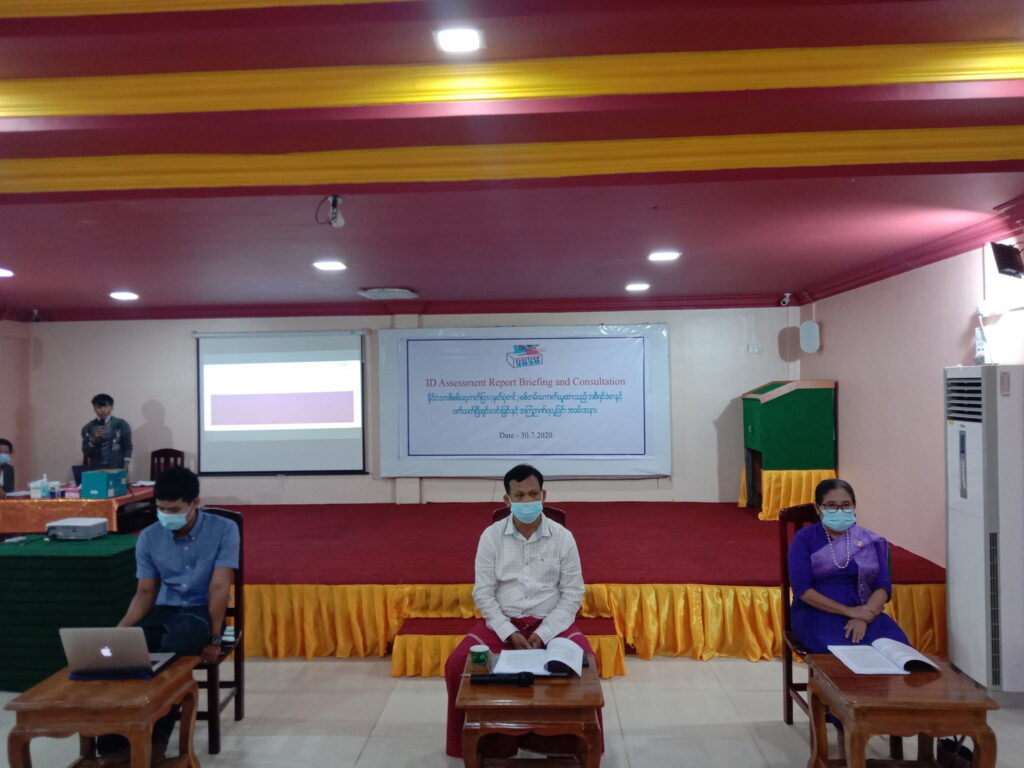 According to an official with the Ye Township Department of Immigration and Population, priority has now been given to process those who are on the voter list, but who do not yet have an NRC.
The Department will grant NRC cards to people who live in the New Mon State Party (NMSP) controlled area, but only after the party has finalized an agreement with the government.
"The NMSP requested by letter that we grant NRC cards to the villages in their controlled area. We reported to the Mon State Department of Immigration and Population and after that, the report went to the Mon State government. As this issue is also related to the peace process, a high-ranked official of the NMSP should meet the Mon State government. We don't know what happens next. As the NMSP signed the NCA, they need a recommendation from the President Office, I think. Also we don't know how the Mon State government responds. Anyhow, we'll follow the instruction from the government," said the official of the Ye Township Department of Immigration and Population.
Ye township has more than 200,000 eligible voters as of July 25, 2020, and more than 50,000 voters do not have NRC cards.
"After negotiating with the election commission, we prioritized granting NRC cards to those who are in the voter list but don't have the card. We don't want them to lose their voting right," said the Ye Township official.
Many people surveyed by the CAFFE Project do not have voting experience, so they also need election education training from Community Based Organizations (CBO's).
"The village administrator and the department of Immigration and Population should cooperate to grant them NRC cards. Ethnic people can't speak Burmese well so the CBOs should also help them," said Mi Myint Mon from the CAFFE Project.
Comments