Mon Deputy Speaker urges UEC to place more polling stations for Burmese nationals abroad
HURFOM: Dr Aung Naing Oo, Deputy Speaker of Mon State Parliament urged the Union Election Commission (UEC) to facilitate better advance voting processes for Burmese nationals abroad, by locating polling stations not only in embassies but also in suitable places near workplaces of Burmese migrant workers.
"Polling station at the embassy isn't enough for Burmese nationals abroad to cast their advance votes. (The UEC) should place more polling stations in some districts or townships, for examples in Phuket or Samut Sakhon in Thailand, where there are many Burmese migrant workers. The UEC must manage this issue," said Dr Aung Naing Oo.
In the 2010 and 2015 elections, Burmese migrant workers abroad experienced transportation and workplace related problems during their voting process.
"The Burmese government must negotiate with the Thai government to close factories and workplaces when migrant workers have to cast their votes. They'll be willing to vote if the polling places are near their workplaces. If we can locate polling stations nearby their workplace, we can get more votes from migrant workers," said the Deputy Speaker.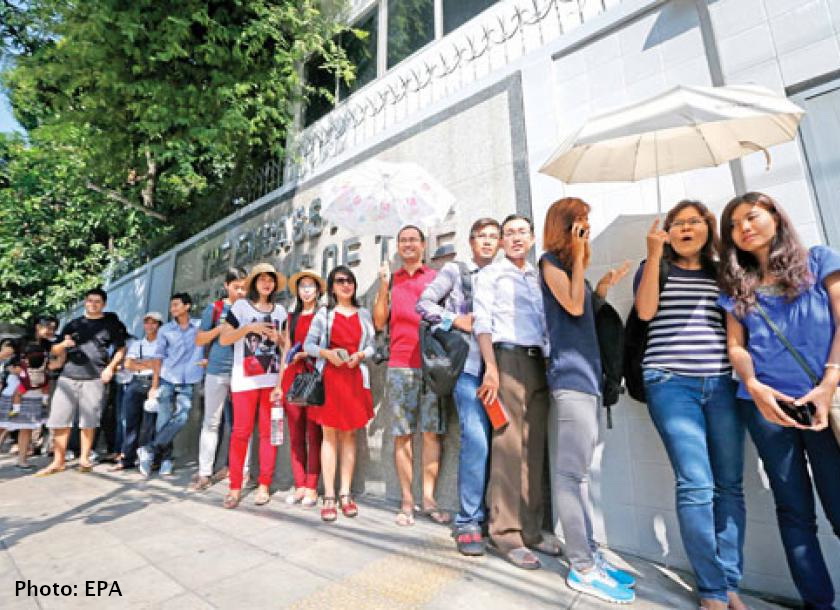 U Myint Nyne, a member of UCE, said on April 30, 2020 they have been cooperating with particular government ministries to promote the advance voting process of Burmese nationals abroad.
Burmese nationals abroad must apply for the right to vote with Form No. #15 and the UEC will send the eligible voter list with ballot papers to the appropriate country embassy.
In the 2015 election, there were numerous problems with overseas voting. Burmese nationals abroad experienced insufficient ballot papers, or ballot papers were sent to the wrong embassies.
"No one makes a huge attempt to collect a voter list of Burmese nationals abroad so it's difficult for them to cast their votes. But their population is huge. So how do we solve this problem?," questioned Dr Aung Naing Oo.
In the 2015 general election, only 500 Burmese nationals in Thailand cast their vote, but there were more than two million registered migrant workers in that country at that time. Only 400 migrant workers in Malaysia cast their vote, but there were an estimated 400,000 registered migrant workers during the 2015 election.
Comments