NMSP fights against coronavirus in their controlled area
HURFOM: The township and district level health department authorities of the New Mon State Party (NMSP) are cooperating to provide public education to help prevent the spread of the coronavirus, also known as COVID-19.
"We've been educating people in accordance with the guidelines from the World Health Organization (WHO). We are educating people to protect themselves (against the infection) and not to go to crowded areas. The infection is spreading very quickly so prevention is the best," said an official of the Thaton District NMSP.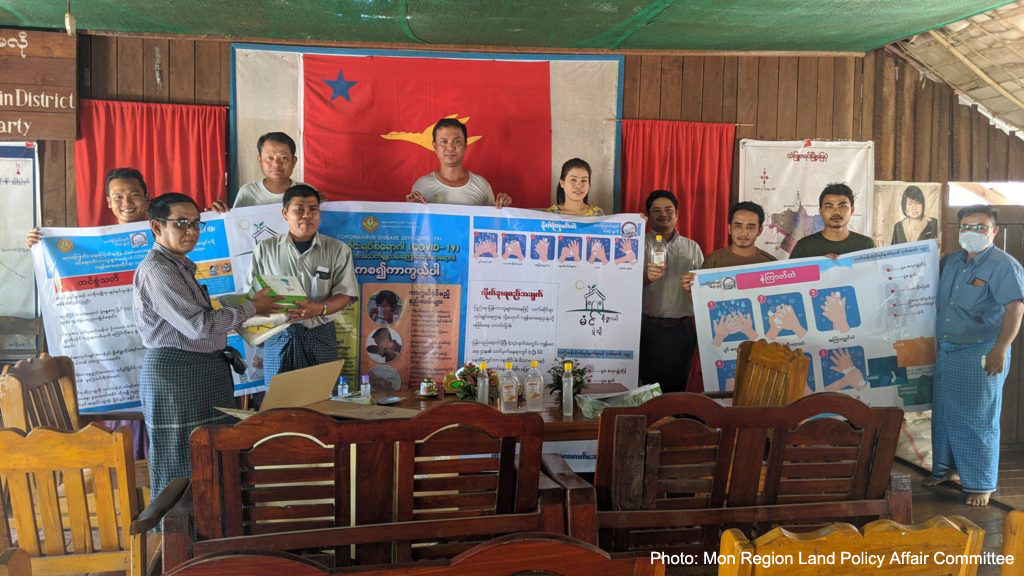 In the last week of March, the Committee for Mon Region Customary Land Tenure and Ah R Journey – a charity group led by an activist Mon monk visited the Thaton District NMSP by providing infrared thermometers, personal protective equipment (PPE), hand sanitizers, vinyl and surgical masks as well as information about COVID-19.
"As soon as we got this equipment and supplies, we called authorities and health workers from particular townships and instructed them to take the body temperature of people, to collect a list of returnees, and to put them in home quarantine for 14 days," said the official.
Because the data collection is on-going it is not yet known how many people returned from foreign countries.
Nai Zaw Min Oo, a Central Executive Committee member with the Thaton District NMSP added "As we do not have enough infrared thermometers, we can't measure the body temperature of every single person. We prioritized those who just returned from foreign countries. We don't have enough equipment so we can't perform the action every day."
The NMSP is prepared to inform the government health department of presumptive or suspected cases of the infection in order to ensure cooperation and further treatment.
Comments