NMSP to construct new office near old check point
HURFOM: According to New Mon State Party officials, the NMSP is planning toconstruct its new office near its old checkpoint at Zee Hna Pin, Thanbyuzayat Township, Mon State.
"We've already negotiated with the Mon State Security and Border Affairs Minister for a new office. But we have to negotiate with the Karen (the Karen National Union – KNU) and we also have to apply for a "Land Use Certificate" for the plantation where construction of the new office is planned. Now we're busy applying for the certificate. After the certificate is granted, we can start the construction," said an official of the Mawlamyine District NMSP.
Last month, Security and Border Affairs Minister, Colonel Nay Htut Oo visited the Zee Hna Pin Check-point and approved the proposed site for the new office.
"The place for the new office is on the hill nearby the Zee Han Pin Check-point. It's not on the (Thanbyuzayat-Three Pagoda Pass) road. It's a bit far from the road," said the official.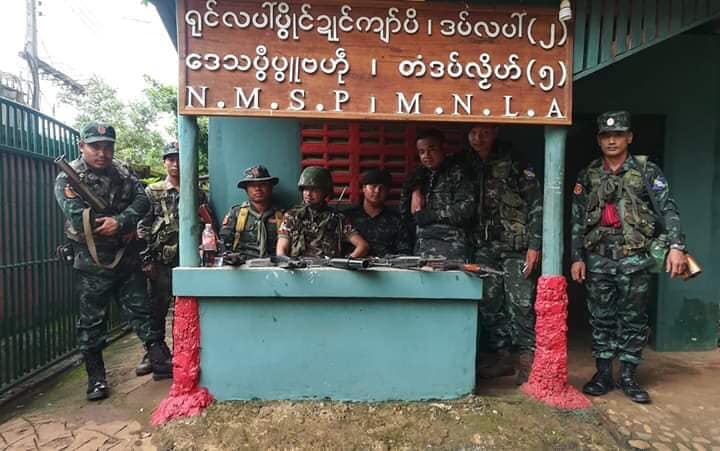 Since 2017, the Burmese military has controlled the Zee Hna Pin and Pha Yar Taung check-points and to date, they have not withdrawn.
The NMSP faces challenges with this situation, including the expressed desire to involve both Mon and Karen States as well as the Tenasserim Division in the discussions, however they have only been offered a site within Mon State.
"The party has been trying to negotiate the involvement of the 3 JMC-S but it's not okay yet. We're negotiating at the ground level. Also, we requested the military to withdraw from our check-points. We did as much as we could. As we aren't a member of JMC-S, we are unable to present our requests in the official meetings," said the NMSP spokesperson Nai Ong Ma Ngay.
Last week, the Mon National Liberation Army of the NMSP tried to take control of their old
check-point nearby A Bit village, Mudon Township, but they had to withdraw due to the
opposition (from the military and/or the KNU).
Comments