Celebrating the 73rd Mon National Day: Unity and Inclusion
Today, the Human Rights Foundation of Monland (HURFOM) is celebrating the 73rd Mon National Day, together with Mon communities throughout Burma/Myanmar and many parts of the world. We believe it is through unity that Mon communities can continue to heal and grow, and this year is particularly special for Mon communities who will head to the polls in the 2020 Elections with the recently formed Mon Unity Party (MUP) which merged the two largest Mon political parties.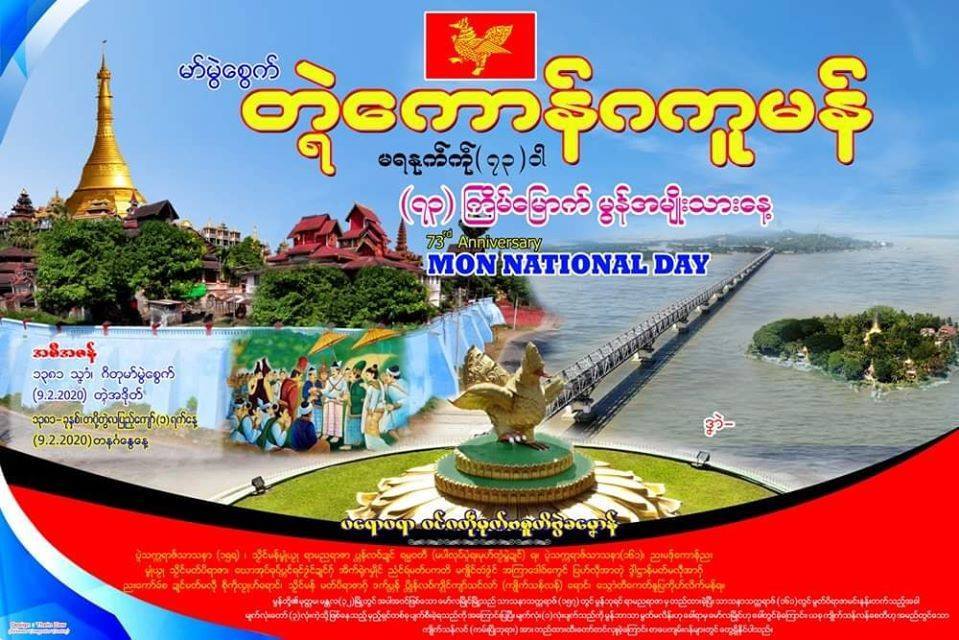 Speaking on the importance of this year's celebrations, HURFOM's Executive Director Nai Kasauh Mon said, "This year, Mon National Day is unique for all of us Mon people. The ethnic Mon parties have merged into one party [Mon Unity Party] and are preparing for the upcoming 2020 Elections. For all Mon people, we are hoping that the Mon Unity Party wins the most seats in both the state and upper houses. All Mon voters should show their unity and support the candidates".
While unity is important for the Mon community in the upcoming 2020 Elections, ensuring women's and youth's participation in the MUP is equally as important and not just as an afterthought. Rather, inclusivity policies should be treated as strategic imperatives rather than as perfunctory exercises in diversity. As HURFOM reported previously, despite a recent policy decision to pursue the inclusion of youth and women as electoral candidates, the MUP still suffers from low participation rates by both, due to a number of systemic challenges blocking their full and meaningful participation.
In addition, Nai Kasauh Mon also added, "I would like to urge the government and the UEC (Union Election Commission) to pay more attention and provide more support to marginalized and disenfranchised communities in Mon and other ethnic areas for their political inclusion in order to ensure a freer and fairer election".
The Human Rights Foundation of Monland (HURFOM) is a non-governmental human rights organization founded in 1995 by a group of Mon relief workers, students, and community leaders. HURFOM works to monitor the human rights situation in southern Burma, publishing print and online news, lengthy reports, and analysis of ongoing human rights violations.
Comments