Confiscated farm lands sold, and original owners protest against corruption
HURFOM: In 1997-98 the State Peace and Development Council of Pha An Township confiscate 90.85 acres of land from 20 farmers in Zar Tha Pyin village, Pha An Township, Karen State. The plan was to use the land as part of village extension development project.  
The project could not be started within the designated time frame, and the Township Court officially declared the project a failure. However, Village Administrators and staff from the land record department apparently sold the land for personal benefit. The original owners had requested the lands be returned to them.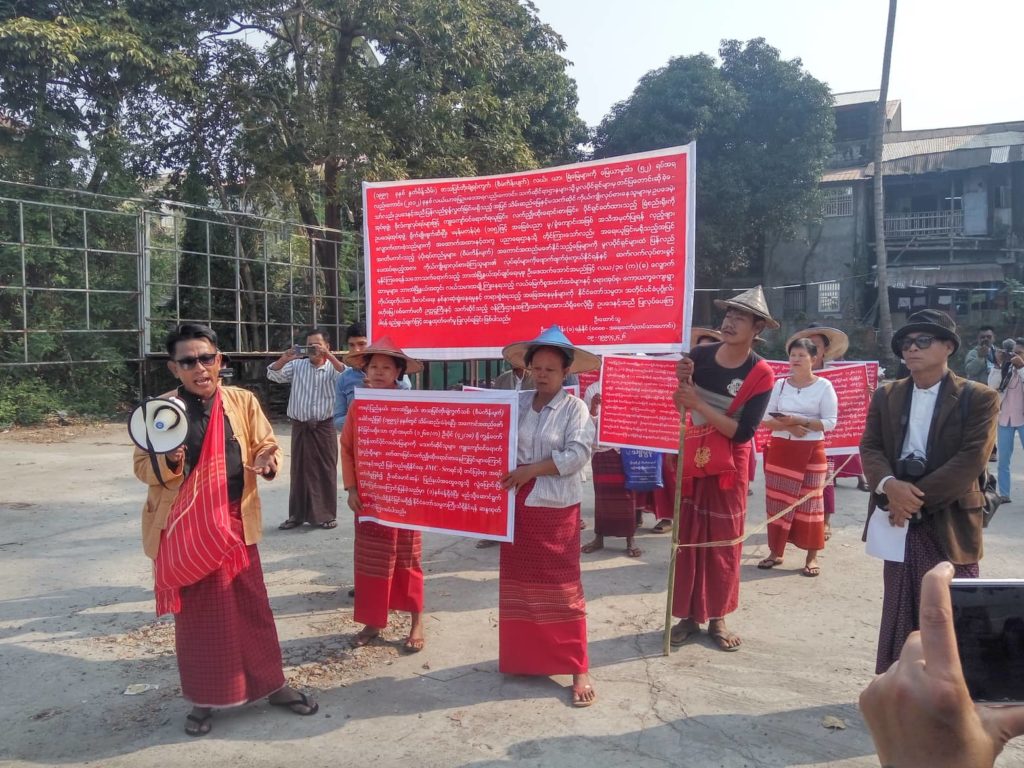 According to one of the original land owners from Zar Tha Pyin village, "The original owners are facing trial with land buyer in the court now. The land record officer never (tried) to solve (the case). They (the land record officers) sold it and (new land owner) had fenced the land. So we could not work anymore."
Approximately 10 farmers held a protest on Strand Road in Mawlamyine on 22 January, demanding the State Counsellor and President take action against the implicated departments and Village Administrators for their corruption.
"When we were growing plants on the remaining land, some people living (on the land) came to threaten us and they destroyed our plants. We complained about it to the police and Village Administrator. But, there was no action," said one of the farmers whose land had originally been confiscated.
Most villagers of Zar Tha Pyin are ethnically Mon and they can not speak Burmese well. As communities there are relying on agriculture and farming, there are no other options for them. The farmers have submitted appeal letters to various government departments many times since 2008 until present day. There has been no response from the authorities say the farmers.
"I have submitted a letter [about this situation] 3 times to the Township administration, but they do not allow a protest. In fact, local farmers are losing their civil rights", U Aye Thein aka Yan Naing, a former 8888 student.
There will be protests if our demands are not resolved by the state government and related departments, noted U Aye Thein. According to the Central Committee Scrutinizing Confiscated Farmlands and Other Lands, there are 7,119 cases have been reported and only 3,168 cases have been solved.
Comments