Armed clashes continue despite negotiation. Schools closed and villagers flee homes
HURFOM: In the third week of October, 2019, there were 3 armed clashes between the New Mon State Party (NMSP) and the Karen National Union (KNU).
On October 17, 2019, two clashes took place in the early morning. One was at the NMSP base nearby Ma Yan Chaung, Ye Chaung Phyar Region, Ye Township, Mon State, and the other at the NMSP base nearby Phalae Don Phike village, Three Pagodas Pass, Kyarinnseikyi Township, Karen State. On October 23, the KNU battled with the NMSP nearby Ngar Kalay Chaung village, Kyaung Ywar village track, Ye Township.
The armed clashes forced schools to close and villagers fled from their homes. The Mon National High School at Win Kabar village, Kyarinnseikyi Township, a school at Phalae Don Phike village and schools at Min Hla or Lake Pote village and at Ngar Kalay Chaung village have closed due to security concerns.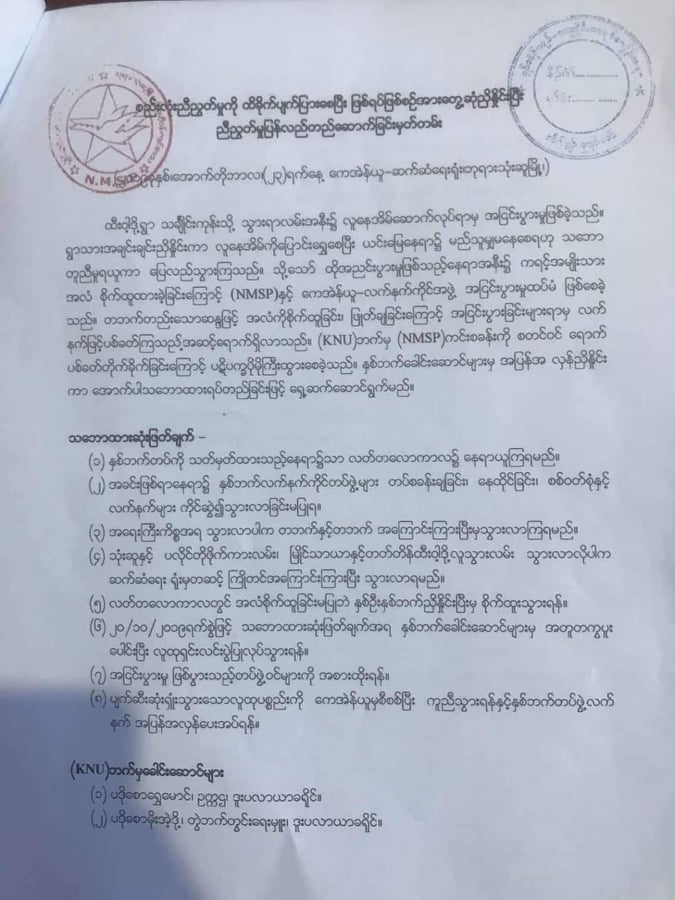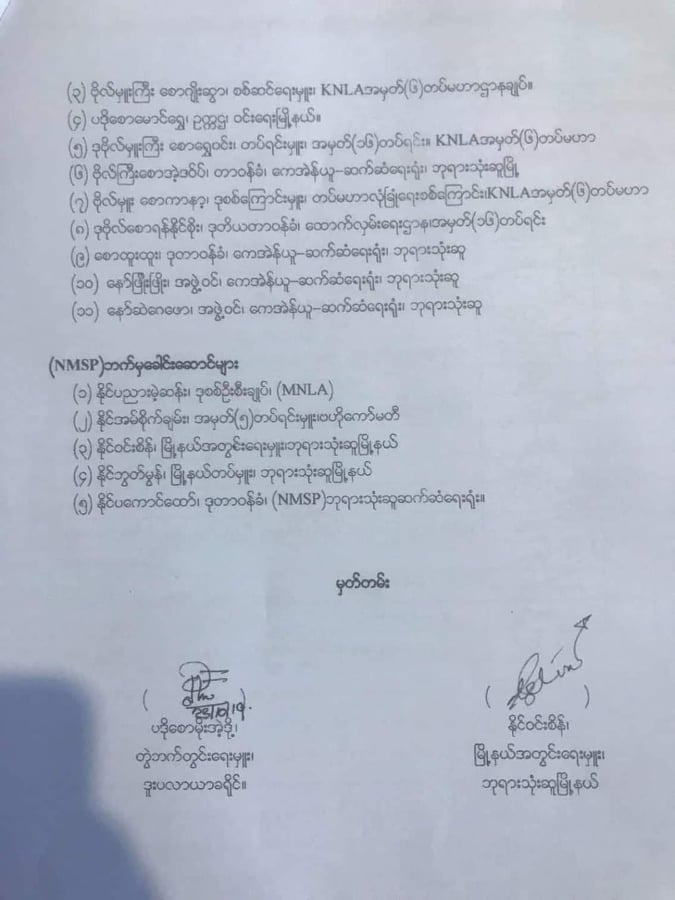 "…parents have been worrying about their children so they withdrew them from the school. The school teachers had to close the school. We don't know when the school will reopen. It depends on the situation between the Mon and Karen," said a parent from Mudon whose child attends the Win Kabar Mon National High School.
There were also arbitrary arrests, detentions and other human rights violations in the conflict areas.
"KNU arrested pedestrians and villagers who went to their plantations. They arrested 12 villagers and 7 of them were tied with ropes. And they were detained at a nearby plantation. We requested the village Administrator and village prominent persons to find them. We found them about 2 pm. As the Administrator requested the KNU release them [which they did]. Both Mon and Karen villagers were included in the arrests," said the Min Hla resident.
A few hours after the release, local villagers heard gunshots coming from the NMSP base nearby Ngar Kalay Chaung village.
"We don't know how the armed clash started. A Mon soldier was killed in the battle. At the moment, the whole (Ngar Kalay Chaung) village were moved to Kyaung Ywar village," said a local resident.
Due to security concerns, the villagers abandoned their homes and plantations and took shelter at nearby villages and a monastery. Houses and shops left empty were robbed and destroyed by the KNU soldiers. A mother and child from Phalae Don Phike village suffered hearing injuries when a gun was fired near their ears.
During the October 17th armed clash, a Lieutenant Deputy Company Commander was killed and two villagers were injured by landmines.
The NMSP and the KNU held negotiations on October 20th and 23rd. Despite a joint agreement to stop the armed clashes, there have been fights at the ground level.
Efforts to contact officials from the NMSP and the KNU by HURFOM for up-to-date comments, have been unsuccessful at the time of publication.
Comments