Local economy taking a hit as rumors about Muslim migration continue to swirl, say locals in Ye Township
Locals in coastal areas of Ye Township are reporting that the rampant rumors and fake news spreading on social media surrounding the illegal immigration of Muslims and potential terrorist attacks in Mon State are hurting tourism and the local economy. Villagers report that most of the restaurants in Kabyarwa Beach — located 27 km from Ye City in southern Mon State — are closed due to the lack of visitors.
"At this time last year, we were preparing for the autumn [festive] season. Visitors came to the beach every day. It's not boring like today. Now, we have been facing a lack of visitors for about 20 days since the rumors about Muslim people began," said Nai Aung Moe, a restaurant owner in Kabyarwa Beach.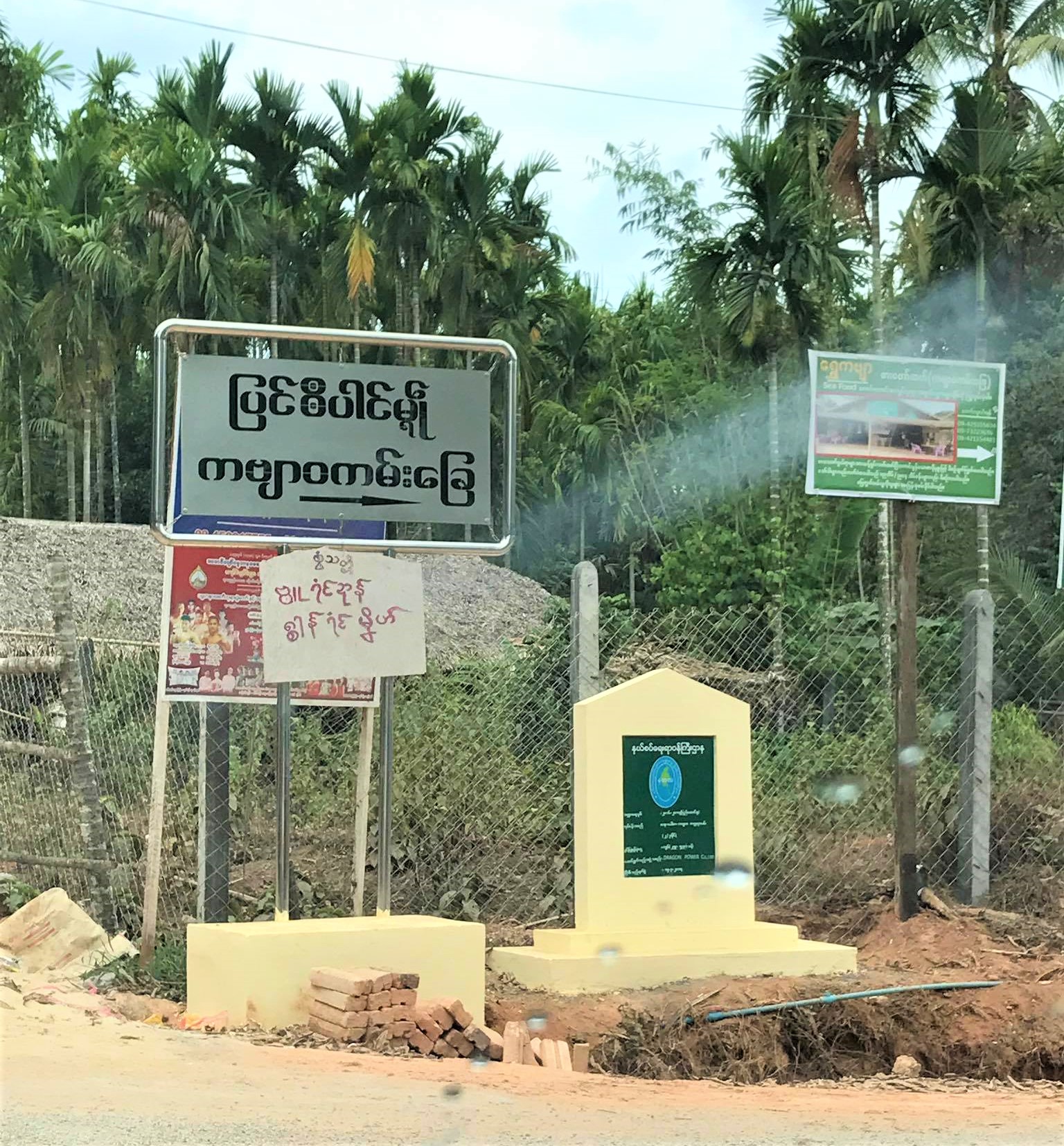 According to the locals, restaurant owners had collected goods and commodities in advance ofthe autumn season in expectation of large numbers of tourists as seen last year; however, since the rumors of illegal Muslim immigration and potential terrorist attacks began circulating on social media several weeks ago, owners have been struggling to continue running their restaurants.
"Before the rumors about the conflict in northern Arakan [Rakhine] State began circulating, the beach had about 100 visitors every day. But now it's silent and uneventful," said a local.
As the number of visitors has gradually declined, only the bigger restaurants have managed to continue operating, while smaller ones have been forced to close their doors.
After Burma's Office of the Commander-in-Chief released a statement on September 5th2017 warning of the possibility of retaliatory explosive attacks in larger cities such as Naypyidaw, Rangoon [Yangon], Mandalay, and Mawlamyine in response to the violent conflict in eastern Burma, worry and fear have been escalating in Ye Township.
"Normally, our region is peaceful. Because everyone has spread and shared rumors about Muslim people, some villagers have tightened security at night. They have been planning to stop [any illegal] immigration of Muslims. They are restless because of the rumors. But in reality, there isn't too much to be afraid of," continued Nai Aung Moe.
Many people from Ye Township receive their news via Facebook and lack sources of genuine journalism, leading many to believe what they read on social media.This has allowed rumors and fake news regarding Muslims to spread rapidly within communities, negatively influencing perceptions at all levels in Mon communities.
"We have strong information that the Muslim people have been trying to build mosques in our region. They already bought the land. It's very reliable. They organized their people to invade our land. We already made invitation letters. We'll organize Buddhist monks and draw up a plan how to offer protection [from Muslims]," said the Abbot of Toe Tat Ywar Thit village, Khaw Zar Region, southern Ye Township.
As a consequence of the conflict in northern Arakan State, on September 6th 2017, Mon State Chief Minister Dr. Aye Zan confirmed the news of security reinforcements in Mawlamyine City. Similarly, on September 11th 2017, the local military unit and police force tightened security in Kabyarwa Beach; however, those security reinforcements have now been withdrawn.
Comments