Ye Township residents concerned about planned coal-fired power plant
Concerns are being raised amongst residents of Andin village, Ye Township, Mon State, after reports that Toyo-Thai Public Company Ltd. (TTCL) will renew their plans to build a US$2.8 billion, 1,280 megawatt coal-fired power plant nearby.
On April 9th 2015, the Ministry of Electricity and Energy and TTCL signed a Memorandum of Agreement (MoA) on its construction under the previous Thein Sein government. However, the project was suspended in early 2016 after strong opposition and protest by local villagers.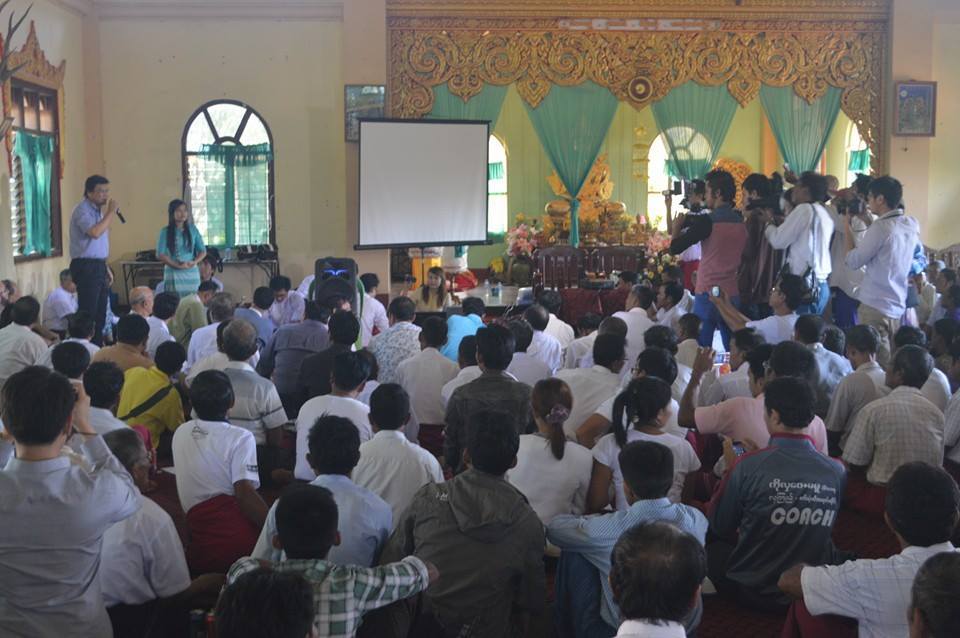 "The people are unhappy as the NLD government is trying to build coal-fired power plants. There is more fear amongst the public," said Mi Ni Mar Oo, a member of the Andin Youth Association.
"The residents in the Andin and Kyaikmayaw regions have been showing their opposition to coal-fired power plant projects," said Mon State Chief Minister Dr. Aye Zan in a press conference on June 1st 2017. He added that, "if coal-fired power plant projects have been rejected [by locals], there should be no more development."
Andin village residents in the Parlain region are concerned that the coal-fired power plant would degrade and destroy natural resources, including water resources, aquatic life, as well as contribute to health problems.
"The people in our region rely heavily on the surrounding natural resources. If these resources are destroyed, who will take accountability? [Even] people from central Burma come here and earn their livelihoods from the sea," Mi Seik Son, an activist from Andin village.
According to Mi Ni Mar Oo, the Andin village monastery has hosted a four-day event from June 21-24 which sought to educate villagers about the use of renewable energy sources. Even though there is high usage of solar energy in Andin village, villagers have a limited understanding of how to use solar energy, including how to maintain solar batteries, how to use power inverters, and how to structure electrical wiring.
"Our region has good sunlight. More people will use solar energy [in the future]. The people in this region are very united. The villagers will use more solar energy in order to make [the government] realize that they don't want coal-fired power plants," continued Mi Ni Mar Oo.
While meeting with local media on the issue, the Mon State Chief Minister noted that coal-fired power plants are often used in wealthier countries, such as Thailand, Japan, and the United States. U Min Htin Aung Han, the Mon State Minister for Electricity, Energy, and Industry, added that the clean coal technology used by Mawlamyine Cement Limited (MCL) was not harmful.
However, Mi Seik Son, an Andin activist who has extensively studied coal-fired power plants in Thailand, said, "I went to Thailand to study [the use of] coal. We also met with the affected population who have suffered [from the consequences of the coal-fired power plants]. Their natural resources have been destroyed. They also lost their marine resources. It has had a huge impact on health. I saw their suffering with my own eyes."
Comments