"I'll chop down my betel nut plants"
HURFOM: "If the price of betel nut is going to drop like this, I'll chop down my betel nut trees and replace them with rubber plants or grafted durian plants," said a betel nut plantation owner from Southern Ye Township, Mon State.
The price of betel nut in Ye Township has been dropping since early 2023 and now, extreme price drops have nearly destroyed the market, local people told HURFOM.
In October, 2023, 1.63 kg of dried betel nut could get 1,200 to 1,800 MMK but now, it is only priced at 800 to 1,200 MMK. In addition, there have been no buyers for betel nuts.
"Not only the price drops but also no buyers. It's the worst – we can't find a buyer even if we're in need of cash," said one plantation owner.
The betel nut had a good price in 2021 with 1.63 kg being priced at 8,000 to 9,000 MMK. The price has dropped nearly ten times within two years.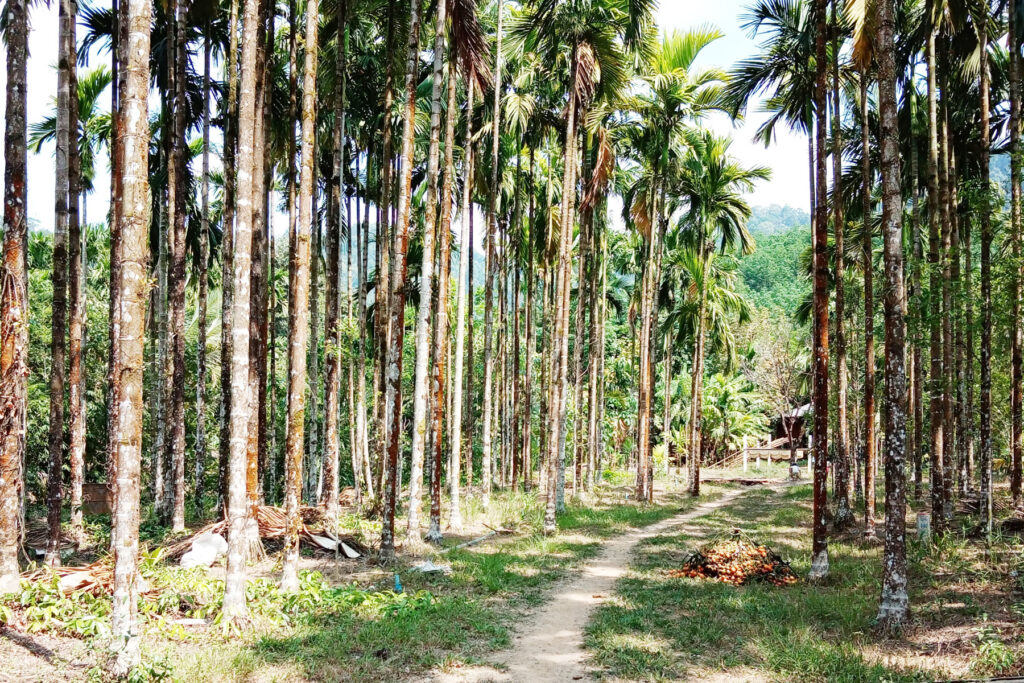 "The price drop this year has made us want to die. We borrowed money to put fertilizer, to remove bushes, to clean the plantation and to peel betel nuts. I've planned to pay our debt after the harvest season. But it didn't go as planned. We've had a really tough life," said a betel nut farmer from Southern Ye Township.
Farmers in Yeh Township rely on agriculture for their livelihoods, and 70% of them grow betel nuts.
"I had betel nuts from the previous season and I'd wait for a good price to sell them. Now, new betel nuts are ready to harvest. If the price is going to drop like this, we're in the worst situation," said another plantation owner.
All basic food prices and commodity prices have risen sharply, but the price for betel nut has dropped dramatically, making it very difficult for betel nut farmers.
"We rely on the betel nut plantation for everything. Now commodity prices have risen but only our product has a bad price. We're worried about our sustenance," said another farmer.
Betel nuts from Ye Township have been exported to China, India and Bangladesh but there is no export at the moment.
Comments